Reviews of City Removal Services
Name:

Mark Jenkins

Phone:

0800 9700 420

Mobile:

07711 979670
Review of recommended waste disposal in Telford
Review Date:

12th August 2012
Summary:
Waste disposal, site clearances, etc.
Comments:
We are a nationwide waste disposal firm and Mark is our preferred contractor for the Peterborough and surrounding counties.

One of our clients is a large retail park in Peterborough and every month, Mark will clear all the bays of the rubbish and waste, and will then dispose of it.

We have used Mark now for a good few years and he is lovely to deal with. He is completely trustworthy and we know the job will be done, when he says it will be done, and that it will be done properly.

He is professional, honest and very good at what he does. I would definitely recommend him to anyone.
Review of recommended house clearance for Housing Association
Review Date:

11th June 2012
Summary:
House Clearances and general clear-ups for tenanted properties.
Comments:
Mark is a very handy guy, he always does a good and works with you, to offer the best solution. I meet him onsite at a property, we discuss what needs doing and he then does what has been agreed.

Once the work has been carried out, I go back to the property as a follow-up and have always been satisfied with the work that Mark has done. What I appreciate from Mark is that he is happy to take on all aspects of work, often doing the 'difficult jobs' that no one else wants to do. He is hardworking, accommodating, very amenable and I am happy to recommend him.


×
Please register or sign in
To submit a review online, add a Member to your favourites or access this part of the website, you must register or sign in.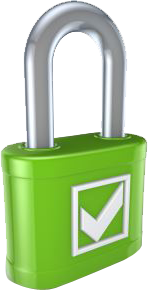 100% secure - we never share your email