Reviews of City Removal Services
Name:

Mark Jenkins

Phone:

0800 9700 420

Mobile:

07711 979670
Review for job: scrap metal removal in Werrington, Peterborough
Review Date:

24th April 2014
Summary:
Comments:
My faith in human nature fully restored. It has been a traumatic last week or so and what could of added insult to injury was made better by your kindness. I would and will recommend your services, thank you from the bottom of my heart and wish you every success in your business and all that you do.
Thank you Mark.
Review for job: house clearance in Werrington, Peterborough
Review Date:

23rd January 2014
Summary:
Deep clean a house that had been left in a very poor state by tenants who had recently left the property. Also clear the garden and house of various waste, including an old kitchen and all carpets.
Comments:
Mark and his team removed all the carpets from this property and disposed of them and then thoroughly cleaned through the property. Ceilings, walls and skirtings were all cleaned. Kitchen and bathroom cleaned. Windows were washed inside and out. The previous tenants had left an old kitchen and Mark was happy to take that away for us too. Really happy with end result, would recommend and use again in the future.
Review of recommended clearance in Whittlesey, Peterborough
Review Date:

16th October 2013
Summary:
Clearing and removing sheds, cutting down tree and removing turf and replacing it with gravel.
Comments:
Mark and his team offer a rare thing; honesty, trustworthiness and punctuality. They did a great job to a high standard and I would have no hesitation in recommending their services.
Review of recommended removals in Dogsthorpe, Peterborough
Review Date:

21st June 2013
Summary:
Removals - moved me from my 3-bed house to a 1-bed bungalow.
Comments:
Mark and his son Luke did an excellent job and I cannot praise them highly enough. They were very accommodating and carried out the removal on Good Friday. Nothing was too much trouble and they went over and above to ensure my move went smoothly. I have had many house moves in my life but never have I had one that was so quick and efficient.

They were extremely careful with all of my possessions and not one item was damaged. Everything was packed so carefully in the van and even though there were some tricky, heavy items to move, Mark remained cheerful throughout. He is very polite, professional and funny! A very very nice man.

Both Mark and Luke were so helpful. Mark managed to salvage some carpet from my old property and when I arrived at my new property, he had already laid the carpet and had put all my furniture in the right place for me.

I received an exceptional service and can certainly HIGHLY recommend Mark and his son to anyone who is moving.
Review of recommended waste disposal in Stanground, Peterborough
Review Date:

15th March 2013
Summary:
Waste Disposal - we were having a complete renovation on a house and needed the back garden cleared of rubble, wood, garden waste, etc.
Comments:
We were delighted with the service that we received from Mark and his son. They cleared the entire area, which would have equated to two or three skips.

They were cheerful, very quick and efficient, had all the right tools for the job and once they started, they worked hard to get it done.

My wife and I were extremely impressed with the care and attention that was taken in order to ensure that our property was left clean and tidy - little brances and twigs were picked up and they even swept the paving where soil had fallen.

We really feel as though we received excellent value for money from this service - if we had to undertake this work ourselves, we would have had to hire a skip - the skip would have to have been placed on the street and therefore we would have needed to get a licence to do this. We would also have needed more than one skip. Apart from the skips, the labour involved in clearing the area is not something that we could have done ourselves.
<br< Excellent service - I would definitely recommend this firm to anyone.
Review of recommended removal service for Housing Association in Peterborough
Review Date:

14th November 2012
Summary:
Removal Services - one of our sheltered housing / retirement housing schemes is due to be demolished and all 24 residents need to be relocated.
Comments:
This particular scheme houses elderly and vulnerable people, and we have used Mark to assist with the removal and relocation of the residents, all of which are going to different locations.

Mark took the boxes to the residents in order for them to pack their things, assisted by family, friends and ourselves. A date for the removal was then booked and Mark and his son would turn up to carry out the work.

What impressed me most about Mark, apart from his honesty, professionalism and friendly nature, is the fact that he demonstrated great sensitivity to the clients, as all of them are old and vulnerable.

He has also been very flexible and helpful throughout the project - even on one occasion he arrived to carry out the removal and the resident had not packed. He and his son then helped the client to pack, even though he hadn't been asked to do it.

I would have no hesitation in recommending Mark and his firm to anyone.
Review of recommended house clearance in Thurlby, Bourne
Review Date:

13th September 2012
Summary:
Comments:
I own a contract cleaning business and I use Mark for all clearance work. He is very professional, knows what he is doing, does what he says he will do and always does a quality job.

I have never had any complaints about him and will always use him for any requirements that my clients or I have.
Review of recommended waste disposal in Telford
Review Date:

12th August 2012
Summary:
Waste disposal, site clearances, etc.
Comments:
We are a nationwide waste disposal firm and Mark is our preferred contractor for the Peterborough and surrounding counties.

One of our clients is a large retail park in Peterborough and every month, Mark will clear all the bays of the rubbish and waste, and will then dispose of it.

We have used Mark now for a good few years and he is lovely to deal with. He is completely trustworthy and we know the job will be done, when he says it will be done, and that it will be done properly.

He is professional, honest and very good at what he does. I would definitely recommend him to anyone.
Review of recommended house clearance for Housing Association
Review Date:

11th June 2012
Summary:
House Clearances and general clear-ups for tenanted properties.
Comments:
Mark is a very handy guy, he always does a good and works with you, to offer the best solution. I meet him onsite at a property, we discuss what needs doing and he then does what has been agreed.

Once the work has been carried out, I go back to the property as a follow-up and have always been satisfied with the work that Mark has done. What I appreciate from Mark is that he is happy to take on all aspects of work, often doing the 'difficult jobs' that no one else wants to do. He is hardworking, accommodating, very amenable and I am happy to recommend him.


×
Please register or sign in
To submit a review online, add a Member to your favourites or access this part of the website, you must register or sign in.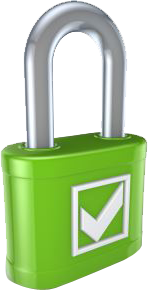 100% secure - we never share your email