Reviews of Anglian Lifts Ltd
Name:

Phillip Rice

Phone:

0808 196 9494 / 01733 971975
Review of recommended stairlift specialist in Whittlesey, Peterborough
Review Date:

6th August 2021
Summary:
Our old stairlift needed a service; it hadn't been operating very well for quite some time.
Comments:
From start to finish, it has been an absolute pleasure dealing with Anglian Lifts and I cannot recommend them highly enough.
Gary, the engineer, was honest, down to earth and told it as it was; which I was very grateful for. He arrived on time, did a clean and tidy job and was very respectful of our property.
We are aware of the limitations of our current lift and have made the decision to get a new stairlift installed. Rachel came out to see us today to complete the paperwork. She was courteous, pleasant and professional.
We are looking forward to our new stairlift installation and will have no hesitation in recommending Anglian Lifts to anyone.
Review of recommended stairlift installation in Stilton, Peterborough
Review Date:

3rd August 2021
Summary:
Comments:
Very happy with both the installed stairlift and the customer service provided by Anglian Lifts.
Review of recommended stairlift installation in Yaxley, Peterborough
Review Date:

24th June 2021
Summary:
Installation of stairlift for my brother.
Comments:
Phil has been in the trade for many years and is professional, honest, personable and extremely knowledgeable about his trade. Along with those attributes, I trusted him implicitly to deliver the right product and service and I was not disappointed.
We discussed the most suitable stair-lifts for my brother, Mark came to measure up and the order was then placed. The installation today went smoothly and was carried out very efficiently. Once complete, they asked my brother to test it and ensured that he knew exactly what he needed to do.
Having just spoken to my brother, he is completely satisfied with his new stairlift and I now completely have peace of mind that he can get safely up and down the stairs.
Together with the guarantee and, with the fact that Anglian Lifts are local, fills me with confidence that if we ever have any issues, I would not have to worry.
Thank you Phil and the team - I would recommend Anglian Lifts to anyone, without any hesitation.
×
Please register or sign in
To submit a review online, add a Member to your favourites or access this part of the website, you must register or sign in.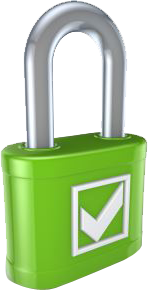 100% secure - we never share your email