Reviews of A to Z Energy Solutions Ltd
Name:

Martin Adaszkiewicz

Mobile:

07878 314562
Review of recommended loft insulation in Netherton, Peterborough
Review Date:

23rd May 2023
Summary:
Loft insulation installed.
Comments:
I couldn't have asked for two nicer men, who came and carried out the loft insulation and also installed two air vents - they were efficient, pleasant, courteous and did a marvellous job.
They went over and above by doing an extra job for me which I was extremely grateful for.
A to Z Energy Solutions are a very professional firm and I would recommend them 100%.
Review of recommended insulation services in Stilton, Peterborough
Review Date:

19th April 2023
Summary:
Comments:
Excellent communication, swift response to enquiry. Survey was carried out in a professional, honest manner and good advice given.
Review of recommended cavity wall insulation specialist in Peterborough
Review Date:

30th January 2023
Summary:
Cavity wall insulation to a 4 bed detached house.
Comments:
Would highly recommend A to Z. I did a lot of reasearch on cavity wall contractors & there are a lot of dubious operators out there e.g. not offering any guarantee. Research led me to A to Z & they did the work to my total satisfaction. I was really worried about the visibility of the drilled holes but there was no need. Matched the mortar perfectly. House retains heat far better now & wish I had done it before.
Review of recommended loft insulation and loft boarding in Peterborough
Review Date:

7th May 2022
Summary:
Topped up over the original insulation in my loft and then boarded it all.
Comments:
I was due to have family come and stay, but the spare bedrooms were full of boxes and the only place I could put these were in the loft. Prior to doing that, I made a last-minute decision that I wanted to get my loft boarded beforehand and therefore I got in touch with Martin.
On the day of the appointment, he arrived punctually and was very professional, pleasant and courteous. He conducted the survey and explained everything to me. I knew that my timescale was very tight but Martin pulled out all the stops and was able to get the work completed in time - from quote to installation was just over a week!
An excellent, clean and tidy job was done, and I am so pleased with the end result - I could not fault him.
Thank you Martin and I will definitely be recommending you to others.
Review of recommended loft insulation in St Neots
Review Date:

2nd March 2022
Summary:
Comments:
The insulation that was in the loft was 20+ years old and was less than adequate, had areas missing etc.
Martin was friendly, professional and very knowledgeable. He did what he said he would and much more. He was a very tidy worker, ensuring there were dust sheets on the stairs and he even hoovered up once the sheets were removed.
Great communication throughout and gave me lots of energy saving advice e.g., I work from home and my office is always cold. Martin discussed what would need to be done in order to remedy this.
I would absolutely recommend him to anyone who is looking to save energy on their home.
Review of recommended loft insulation in Rushton
Review Date:

1st February 2022
Summary:
Loft insulation and Energy Performance Certificate (EPC).
Comments:
I live in an old terrace house and, at night in bed, I would have the heaviest duvet but always had a cold nose! When the time came to sort the loft insulation out, I first of all had a company that installed a new loft hatch and loft ladder. I did notice that when coming up the stairs, there was still a bit of a cold draught coming from somewhere, so the next job was to get it properly insulated; I started my research and found Martin from A to Z Energy Solutions.
From the outset, I was hugely impressed by the service provided by Martin. He arrived on time for the day of the quote – others who I had sought a quote from wanted to do it over the phone, so I was very happy that he arranged a visit first.
He was immediately respectful of my property by removing his shoes. He carried out the inspection which he discussed with me and provided me with a reasonable quotation; there was nothing salesy about his approach, which I also liked.
On the day of the job, there was no hanging around, he just got straight on with the work in hand and worked swiftly, including the insulation of the loft hatch. He then carried out the EPC for me and provided me with my certificate.
I could not believe the immediate benefits – no draught when walking up the stairs and for the first time this winter, I did not have a cold nose in bed that night. In addition, although I was expecting a slight reduction in my energy bill, comparing my current bill to the same period for 2021, I had a 21% reduction in cost. My one regret is that I didn't get this sorted sooner!
Martin is a true professional and I cannot speak highly enough about him. He is genuine, honest and clearly knows his trade. He was courteous and polite and is clearly passionate about his work, company reputation and customer care.
I would have no hesitation in recommending him to anyone.
×
Please register or sign in
To submit a review online, add a Member to your favourites or access this part of the website, you must register or sign in.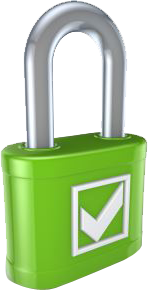 100% secure - we never share your email