Reviews of Fenland Adaptive Decorating Services
Name:

Mark Flello

Phone:

01945 739903

Mobile:

07974 418446
Review of recommended gardener and handyman in Doddington, March
Review Date:

20th September 2019
Summary:
I have used Mark for gardening and handyman job for many years.
Comments:
Mark is always reliable, always has a smile and has a lovely manner. Everyone likes him.
He is definitely the right type of member for Safe Local Trades - trustworthy and honest, would do anything for anyone and he would always be my first port of call for any jobs.
I cannot recommend him highly enough.
Review of recommended property maintenance in Cambridge
Review Date:

5th September 2019
Summary:
Mark has carried out a range of different jobs for us to date. Some of these include:
External woodwork painted
Internal decorating of several rooms
Installing a huge amount of shelves in our study
Garden maintenance
Comments:
Since we moved into our property, we created a rather long 'to do' list for jobs that need to be carried out; Mark is working his way through them on a regular monthly basis.
What impresses me most about Mark is his cheerful 'can do' attitude. He is a genuine honest tradesman and very competively priced.
We are extremely happy with all of his work and would have no hesitation in recommending him to others.
Review of recommended decorator, handyman & cleaner in Cambridge
Review Date:

3rd September 2019
Summary:
Various works including all handyman, property maintenance and cleaning of our dental practice.
Comments:
Mark looks after all the maintenance of our dental practice and we have used him for several years.
He is a professional, polite, friendly, honest and trustworthy trader. He has a key to our premises and is dependable and accommodating to all our needs.
I also use Mark at my own personal property. As he offers a wide range of services, one of the jobs he carries out for me is the regular maintenance of my garden.
I would be happy to recommend Mark to anyone.
×
Please register or sign in
To submit a review online, add a Member to your favourites or access this part of the website, you must register or sign in.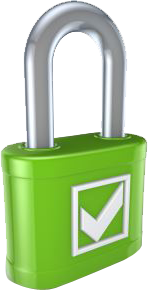 100% secure - we never share your email