Reviews of Dave Elms Tiling Services
Name:

Dave Elms

Phone:

01733 570179

Mobile:

07771 568932
Review of recommended local bathroom fitters in Peterborough
Review Date:

1st June 2017
Summary:
Complete reburbishment of bathroom which included removal of the old corner bath, toilet and basin, construction of an airing cupboard in the bathroom, added a new towel rail and new shower and basin with new floor to ceiling tiling and altered the ceiling from artex to smooth.
Comments:
Dave was so good with the advice he gave about what would be the best use of the space in the bathroom. He was very thorough and helped me choose a shower door as I have an issue with being around metal due to a back problem; Dave was very understanding of this and also advised on a non slip shower tray.
There were issues when the old tiles were taken away as the wall started to crumble, so the wall had to be plastered over again; Dave didn't make any fuss of this, he just did what was required.
We had another quote so we knew the price Dave charged was competitive. He was very punctual and tidy and we were so happy with him that we have booked him for more work; that reflects how pleased a customer is!
Would highly recommend him to others.
Review of recommended builder in Peterborough
Review Date:

1st May 2017
Summary:
Double garage converted to storage area and new loft hatch and electrics.
Comments:
We found Dave via his website and had two other companies quoting, with Dave being the 3rd. The other two were much higher in costs and we knew they would have ripped us off if we hadn't seen Dave's quote.
We wanted our garage to be converted with a stud wall, it then had to be plastered and new electrics put in. Dave gave a full quotation of what was going to be done, and explained in depth how it was to be done. He fitted in with our timescale for when we were ready as we had to book time off to decorate. The work surpassed our level of expecations of how good the garage would look, we are absolutely delighted.
Dave wasn't pushy in any way in securing the work. He then went on to quote for a new loft hatch of which we went ahead with.
He made sure that all the waste was taken away, and each day all the areas were left very tidy. He is really reliable and turned up exactly when he said he would, he even gave me and my wife advice on how to hang wallpaper as we were getting in a bit of a pickle with it and his advice really helped us decorate our home. He is just a great guy, good to have around and nice in his manner.
Would definitely use him again and recommend him no problem at all.
Review of recommended kitchen fitter in Peterborough
Review Date:

1st April 2017
Summary:
New kitchen and re-decoration, moved a doorway and various jobs around the house.
Comments:
Dave Elms has carried out several jobs on my property. I discovered him a few years ago through an advert and rang him. From the first visit, to date, he has been the nicest person to have in my house, being on my own now it is so important I trust the person I have here doing jobs.
Dave not only fits kitchens, he decorates, does odd jobs like putting a new hand rail and a blind up for me, he is so helpful and really does care about what needs doing. He gives great advice and looks at ways of saving you money. I was looking at a new kitchen and was going to buy it at B&Q as a flat pack but Dave used his own account and saved me money which I thought was really honest and kind of him.
He moved a doorway in my kitchen which was quite a big job. I felt relaxed about leaving him in the house to get on with it, and when I came back each day he made sure everywhere was clean and tidy with minimal disruption; he even made sure I could still use my toaster and a microwave while the kitchen was being done, he really is so thoughtful. I became so trusting of him that I supplied him with his own key and that says something in this day and age.
I am about to have new carpets put in and the doors will be catching at the bottom, so Dave has said he will come back and adjust the doors for me, he is so kind and caring.
My daughter is now using him and has re-jigged her kitchen and decoratiing throughout and we both said we wouldn't use anyone else. He is great value for money, never lets you down, his attention to detail is superb and I would strongly recommend him to anyone.
×
Please register or sign in
To submit a review online, add a Member to your favourites or access this part of the website, you must register or sign in.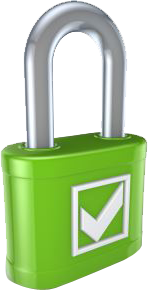 100% secure - we never share your email