Posted on: 21st September 2018
From money matters to first aid - there's more to networking with Safe Local Services!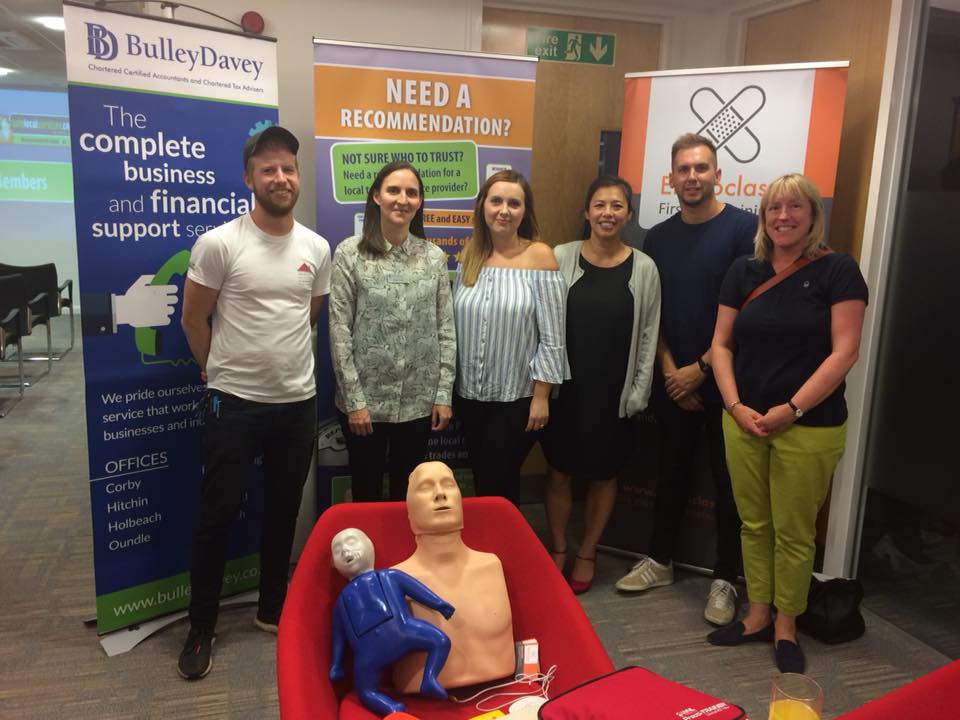 SAFE Local Trades and Safe Local Services have plenty to celebrate at the moment.
SLT officially celebrates its 10th anniversary on October 1, marking a decade of putting consumers in touch with tried, tested and recommended tradespeople.
And with Safe Local Services now getting well established, our accountancy members Bulley Davey hosted the latest networking event – treating members and guests to an informative talk about their various services, as well as their exciting newly designed app and cloud accounting.
For something little different, members heard from member Libby Holt Rolfe owner of Elastoclass First Aid Training who gave a fantastic demonstration of CPR and choking actions to potentially save a life.
A great evening, plenty of buzz in the room and new business connections made!