Reviews of Woofers Walkers & Groomers
Name:

Sam Parnell

Mobile:

07832 151611
Review of recommended dog walking services in Sawtry, Huntingdon
Review Date:

1st October 2018
Summary:
Regular dog walking over the last 2-3 years.
Comments:
Sam is awesome and just has a way with our dogs.
This is the second dog Sam has looked after for us, she calls in twice per day when we are at work on a Monday through to Thursday and occasionally on a Friday too with prior notice although she can usually fit us in at last knock in's!
Our dogs are our children, Sam respects this and looks after their needs exactly as we would expect them to be looked after.
Sam's love and care for dogs shines through in all that she does, and our dog clearly reciprocates the affection and enjoys spending time with Sam.
In fact, our dog gets so excited when Sam comes to collect that I know there is a huge bond between them of love and trust which is so reassuring and something you just cannot put a price on.
Sam is worth her every penny!
Our dog is always happy being walked and looked after by Sam. She offers a very professional and genuine service. She is trustworthy and dependable, and the dogs love her to bits, even if she does wear them out!
I cannot praise Sam enough, she takes exceptional care of our dog, she is an exceptional lady and I recommend her services to anyone who requires a one off or regular dog walking/sitting service.
If our dog could talk I am sure he would say the same.
Review of recommended dog walking services in Sawtry, Huntingdon
Review Date:

30th September 2018
Summary:
Has been walking dogs for last two years.
Comments:
Sam is absolutely fantastic with our dogs and their little faces light up when she turns up to walk them.
I am happy and comfortable knowing that they are in safe hands and I wouldn't hesitate in recommending her services to anyone.
Sam has also dog-sat while I have been away, and this has been of great comfort to me knowing that they are looked after and cared for by someone they trust and whose company they enjoy.
She really is a treasure.
Review of recommended dog walking services in Sawtry, Huntingdon
Review Date:

24th September 2018
Summary:
Dog walking for last couple of years.
Comments:
I have two dogs which Sam walks 3 times per week and one of these is a rescue dog from overseas.
As soon as my rescue dog arrived in the UK, Sam was here with me to meet him so they would get to know one another; this was important as we suspected that there would be some behaviour issues due to the trauma suffered but him and Sam have bonded superbly, and I am so happy.
I trust Sam implicitly with my animals and know that she has their best interests as her priority.
I highly recommend her to anyone, especially if they are concerned about a dog having behaviour or social issues because Sam is professionally trained to deal with them and loves her job which you can tell just by talking to her.
Review of recommended cat sitting in Holme, Peterborough
Review Date:

14th September 2018
Summary:
Sam looks after my cat Nala when we are on holiday.
Comments:
Sam is superb in what she does, and I have no hesitation in recommending her to others to look after their pet.
When I have been away on holiday, Sam has made two daily visits to check up on my pets (cat and fish) and each time sent me a text message to say she had been, and all was well.
She even watered my houseplants for me while she was there as she does not just whizz in and out, she likes to stay for a while to give the animals a sense of some company too.
A true gem and a totally trustworthy service which is also very affordable too.
Highly recommended.
×
Please register or sign in
To submit a review online, add a Member to your favourites or access this part of the website, you must register or sign in.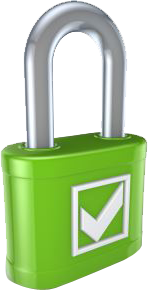 100% secure - we never share your email