Reviews of Willow Services
Name:

James White

Phone:

01733 590501

Mobile:

07846 428600
Review of recommended plumber / heating engineer in Huntingdon
Review Date:

17th November 2021
Summary:
Various plumbing and heating jobs for both myself, my sister and my in-laws who all live adjacent to each other.
Comments:
For the past few years, James has dealt with all my plumbing requirements and I am so grateful that I found him as I wouldn't now use anyone else. He is extremely reliable and trustworthy.
He has installed a new boiler for me, serviced the boiler, replaced a sink and other plumbing jobs. He is coming back soon to fit a new bathroom shower, taps and new radiator.
He has also carried out work for my sister (new radiators, replacement shower room) and he installed a new bathroom radiator for my inlaws.
James is very friendly and is a great problem solver. For example, my boiler needed to be replaced and it was a small size that fitted into a cupboard in my hand-made kitchen (i.e., the kitchen was designed around it). The new boiler would not fit in this space so he opted for the cupboard that held the boiler magna-clean unit and associated pipes and although this made things very complicated and more time consuming, he was determined to ensure that I was happy with the boiler still being housed and hidden in the kitchen. It all worked out perfectly and I now have extra space in my kitchen with the use of the old boiler cupboard. All of this came at no additional cost as he did not increase his original quote.
James will always go the extra mile, over and above the call of duty. An example of this is that when I was away on holiday, my inlaws were checking in on my property regularly. When they realised that the heating wasn't working, as the property was freezing, we contacted James and he immediately came round with an electric heater so that the house was warm on my return.
I must also mention that he did some work for my father who has dementia and he treated him with care and dignity.
I cannot fault James and cannot recommend him highly enough.
Review of recommended plumber in Perry, Huntindon
Review Date:

2nd November 2021
Summary:
Various heating and plumbing works.
Comments:
We run a nursery and had problems with the existing heating system. James discovered that the pipework that was in a concert base had ruptured and therefore he carried out the work of getting all the pipework above ground and updating / stabilising our central heating - this was a big job that James carried out to the highest standards.
Since then, he has dealt with other plumbing issues for us and is now our preferred plumber of choice for the nursery.
He has always provided us with a great service and excellent after-care. He is also very conscientious about health and safety whilst working in the nursery, ensuring everything is kept clean and tidy and all tools are locked away.
A very affable person and a pleasure to have onsite. 100% trustworthy and I am comfortable to just let him get on with the job in hand without having to check anything.
I would absolutely recommend him to anyone.
Review of recommended heating engineer in Lower Dean, Huntingdon
Review Date:

1st November 2021
Summary:
James carried out a complete overhaul of our heating system, which consisted of the following:
Installed an electric boiler and associated plumbing
Reconfigured the existing radiators to work with the new heating system
Replaced the water tank
Replaced the immersion tank
Comments:
James is a friendly, knowledgeable and trustworthy tradesman - one who does what he says he will do.
This was a big job that was carried out with skill and competence and all at a fair price. He is also a very clean and tidy worker which we appreciated.
James will always be our first port of call for any of our plumbing requirements and we would recommend him to anyone without any hesitation.
×
Please register or sign in
To submit a review online, add a Member to your favourites or access this part of the website, you must register or sign in.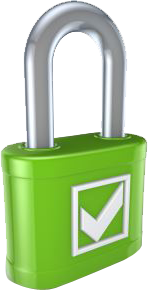 100% secure - we never share your email