Reviews of SMC Building & Property Maintenance
Name:

Stephen Cooper

Mobile:

07767 726652
Review of recommended property maintenance in March
Review Date:

15th November 2019
Summary:
Soakaway drain pipe fell apart causing heavy leakage.
Comments:
Mr Cooper replaced the pipe. He also checked the other pipe and took the damaged pipe away for disposal.
Review of recommended home improvements in Whittlesey, Peterborough
Review Date:

9th November 2019
Summary:
New kitchen worktops, sink and induction hob.
Comments:
I recommend SMC for quality of workmanship and also value for money. My kitchen has been updated to a high standard.
Very pleased with the finished result, I would use SMC again.
Review of recommended builder in Huntingdon
Review Date:

5th October 2019
Summary:
Stephen built two extensions for us.
Comments:
Approximately two years ago, Stephen built an extension for my parents and, as a result of the amazing job he did, we have had him carry out two extensions on our very old property. In addition, he has sorted out all the myriad of draining and sewage pipes and we finally now know where they are, he has moved a boiler, fashioned a beautiful outside box, tiled all the new kitchen, sorted all the dodgy taps, and dozens of other jobs.
If I could, I would adopt Stephen! He is an absolute sweetheart and the most honest human being. He is also so conscientious and meticulous in his work and ensures that everything is perfect. Completely trustworthy - in fact he has a key to our house.
He also has a wonderful network of traders who are equally trustworthy.
I cannot fault him and recommend him without reservation.
Review of recommended property maintenance in Ely & St Ives
Review Date:

3rd October 2019
Summary:
Stephen has looked after my rental properties in both Ely and St Ives. Some of the work has included replacement of several kitchens, plastering, decorating, repairing gutters, fencing, groundworks, conversion of outside shed into a utility room and much more.
Comments:
I have used Stephen on several separate occasions and that is testement to the fact that I am completely happy with all his work. He is very professional and conscientious and I have always trusted him to just get on with job.
He is extremely versatile in the range of work that he can do and will always be my first port of call.
I highly recommend him to people and he is currently doing work for both my mum and friends.
Review of recommended builder in Woodston, Peterborough
Review Date:

1st October 2019
Summary:
My sister and I bought a property that was 100 years old, with a view to getting it completely refurbished and renting it out.
Comments:
We commissioned Stephen to undertake the work of the refurbishment and he did an excellent job.
The kitchen was quite small and therefore a wall was removed, converting it into an open-plan kitchen/diner. This followed with a new kitchen installation, bathroom replacement, new flooring throughout, installation of double-patio doors to garden, decorating, plastering, etc.
Stephen is a personable, knowledgeable and competent tradesman who takes great pride in his work. As the property was empty, there were so many occasions where he would work late. He kept us informed at all times, discussing what was happening each day throughout the project. He is also a very tidy worker - when once questioning him on why he was cleaning up even though no one was living in the property, he said that he always likes a clean start the next day, which we felt was a great working ethos.
We were extremely pleased with Stephen and have used him again for other work and will continue to do so. We would not hesitate in recommending him to anyone.
×
Please register or sign in
To submit a review online, add a Member to your favourites or access this part of the website, you must register or sign in.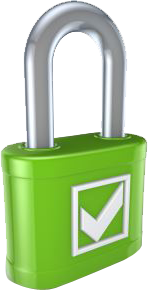 100% secure - we never share your email