Reviews of SD Groundworks & Hard Landscaping
Name:

Sam Davis

Mobile:

07771 197444
Review of recommended garden landscaper in Baston, Peterborough
Review Date:

12th August 2019
Summary:
Decking, laying new slabs and other work.
Comments:
I have used Sam for three or four jobs over the years and I wouldn't keep asking him back unless I was 100% satisfied.
He provides the perfect service; a general all-rounder, nice guy, punctual, great quality of work and reasonably priced. What more could you ask for!
Highly recommended.
Review of recommended garden landscaping in Market Deeping, Peterborough
Review Date:

10th August 2019
Summary:
2 x sets of proper decking with concreted posts underneath
2 x sets of paving work
Comments:
The standard of the work carried out by Sam is of outstanding quality. We had a couple of cheaper quotations but, as soon as we met Same, both my wife and I agreed that we wanted him to do the job as he seemed a genuinely nice guy and his knowledge and experience shone through.
Once the job commenced, he worked hard every day; if he says he is working from 7:30am to 4pm, when it got to 4pm, he didn't just dash off - he would tidy away and get everything ready for the next day. He is such a tidy worker and, when on one occasion he borrowed a bucket from us, he returned it cleaner than it was when we gave it to him!
One important aspect of having Sam working at our property is that my wife felt 100% comfortable. We have had other traders in the past and they have made her feel uneasy. As she had to go out several times with the children, she was happy to leave him with the full run of the house.
He is a conscientious worker, completely trustworthy, professional and has integrity. He is also very good with children - my son is quite inquisitive and would ask Sam what he is doing and, instead of saying 'I'm busy' or 'go away', Sam took the time to explain the work being undertaken.
I cannot fault Sam in any way and would highly recommend him to anyone.
Review of recommended decking & paving in Peterborough
Review Date:

7th August 2019
Summary:
Sam has carried out several jobs for me over the years. I have moved house twice and he installed extensive decking and paving at each property.
Comments:
I have absolutely no complaints or issues with any of the jobs carried out by Sam; hence why he would always be my first port of call for any external work.
He arranges all the materials, which is great, and each time has been a complete stress-free process.
He is extremely competent, knowledgeable and a very nice genuine guy.
I have always been extremely happy with the high standard of work and would recommend him to anyone without any reservations.
Review of recommended fencer in Woodston, Peterborough
Review Date:

6th August 2019
Summary:
Installation of 12 fence panels and posts.
Comments:
Sam is a really nice genuine person; completely trustworthy. The job and service provided was 'spot on' - standard of work was excellent and all for a very good price.
I would definitely recommend Sam to anyone.
Review of recommended patio & artificial grass installation in Yaxley
Review Date:

5th August 2019
Summary:
Sam laid a new patio and installed artificial grass.
Comments:
Sam did an absolutely fabulous job. He is an honest, courteous, knowledgeable, approachable and very accommodating person - a big friendly giant. An exceptionally punctual, tidy worker (he even jet washed the new patio!) and very competitively priced.
When we started the project, I had a few ideas of what I thought I wanted, however, due to Sam's extensive experience, he had even better ideas and these really added value to the overall job. He went over and above and there was no extra charge. Great attention to detail and takes pride in his work.
I cannot recommend him highly enough.
×
Please register or sign in
To submit a review online, add a Member to your favourites or access this part of the website, you must register or sign in.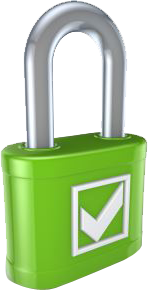 100% secure - we never share your email