Reviews of Robin Road Your App Community
Name:

Michael Shuster

Mobile:

07957 576765
Review of recommended App Developer in Peterborough
Review Date:

2nd March 2019
Summary:
Michael has created an absolutely awesome App for us.
Comments:
Quality of the App is very good, very efficient and thorough. Good swift updates and we already have a number of the members interacting and we can really see the benefits of having it developed.
Would highly recommend.
Review of recommended App Development in Peterborough
Review Date:

1st January 2019
Summary:
Michael developed an app for Positive Networking, to be used by members and guests. This enables us to be in constant contact with people and helps to raise the profile of our members.
Comments:
Michael refused to launch the App too soon, waiting for everything to be just right. As a result, the App created exactly the right first impression - easy to set up and easy to use. He is very well organised and is meticulous when it comes to contact details. I can strongly recommend him.
Review of recommended local App Developer in Peterborough
Review Date:

6th July 2018
Summary:
I took Michael to visit the Staff Manager of our local Community Charity to discuss the possibility of One App being used to consolidate all their activities and publications into one easy to use platform.
Comments:
Initial meeting with Michael and Manager of The Board and Secretary for the Charity went very well. I was involved purely as a Trustee to introduce them so they can move forward and hopefully implement the One App platform.
Initial feedback from Manager and Secretary is positive so I hope this goes further but Michael was excellent. He spoke well and delivered the system to them in an easy to understand fashion and I will do what I can to support him moving forward as I believe it will be a wonderful addition to our current charity work.
Good luck and thank you.
Review of recommended app developer in Peterborough
Review Date:

22nd February 2018
Summary:
Michael has developed an App for our H&S Business and Peterborough Biscuit, the Annual Business Event.
Comments:
I have known Michael for a couple of years now through many network groups and was personally introduced by the MD of our H&S Company.
Michael is extremely talented and professional. He listens very carefully to what you require and then he takes all the information away and condenses it into one single easy to use App!
He has produced and App for the H&S side of our business, so users can get up to date H&S Legislation information, for example, and our annual business event which will send out push notifications to users giving them current news and information about the event and what is happening.
It is all very clever stuff, but he turns it into a simplistic format for your phone or tablet.
Everything he does is bespoke, and he treats you with courtesy and professionalism. We highly recommend him any business who is looking to use an App.
Review of recommended app developer in Holbeach
Review Date:

22nd February 2018
Summary:
Michael has designed and produced our Peterborough Junior Alliance League App (PJAL)
Comments:
My husband and I run and organise the Peterborough Junior Alliance League, consisting of approximately 350 teams in a radius of 35 miles from the centre of Peterborough. We look after Junior Leagues of kids between 7-14 years of age in the areas of Peterborough, Oundle, Grantham, Wisbech, Holbeach, Crowland, Bourne, Deeping, March, Sawtry and Stanground to name just a few.
We have been doing this together for over 30 years and it is only since the development of Michael's App that we have got some of our life back. In the beginning, when we started everything was done by post or phone (that is if you were posh enough to afford one back then and even they weren't all push button!) We would spend hours and hours producing paper newsletters and driving for miles delivering these as well as lots of money spent on postage.
When computers and email came along it got better, but still not everyone was computer savvy and not everyone used the emailing facility we moved onto. We like to think, even being older, that we have moved with the times, followed the trends and embraced the technology on offer and move forward with it. You must move with the times or you get left behind!
Everything that we used to give endless hours of our free time to create, can now be done in a matter of minutes.
Football scores are loaded within minutes of each game. Up to date and last-minute information or changes can be loaded as a push notification giving all the players, club officials, refs and fans the information in the palm of their hand instantly. So, for example if a game must be called off at last knocking, and we expect the fans to be travelling to the venue, then we can send this out, and be confident they should get the message and save wasting anymore travel time. We can also send game updates and new fixture details with one simple notification.
Code of conduct literature, players handbook, rules, policies and guidelines are also to hand within the menu. It also gives details of all the businesses and sponsors that support the league.
It really is a wonderful gadget, we sometimes wonder how we ever manged before. It is nice to get things done simply with a nice cup of tea.
Top job, top man Michael. Fantastic service. Always there if we need a helping hand too!
Review of recommended app developer in Peterborough
Review Date:

22nd February 2018
Summary:
Developed Apps for Peterborough & District Football League, Peterborough & District Youth Football League and United Counties League.
Comments:
Michael has developed Apps for our individual Football Leagues which we can use to communicate with the many people involved with running and participating within the league, as well as keeping all the many fans and sponsors up to date with game information and any last-minute cancellations due to bad weather and stuff like that.
Everyone who has a phone or tablet can access them easily through the App stores; players, parents, referees, managers, secretaries etc., and they have really replaced the handbook and lots of paperwork. They are free for users to download.
As well as being a forum for all the fixtures, club information and details, they provide an easy record for all the information staff, officials, player or fans may require from time to time.
Everyone also has full, easy and visible access to various documents such as liability insurances, welfare, health & safety, first aid advice, ground information and contact details.
The Apps are also a documented record of all the games and seasons fixtures as well as a calendar for upcoming games. Results of games played are usually updated within minutes of them finishing. Fantastic!
The Apps are also a showcase for the Clubs, they can put club information on about themselves to assist with their promotions. A Club can shout about successes or give an insight in their history as well as photographs of the seasons players, awards and details about their sponsors and sponsorship requests.
It really has made life so much easier where before we spent hours phoning and sending out letters! We have our lives back now. Hooray!
Thank you Michael, we are really pleased with the Apps. We couldn't have asked for anything better.
We recommend Michael and his Apps to all sports associations or anyone looking for an App. It is the future.
Highly recommended for sure, oh yes!
×
Please register or sign in
To submit a review online, add a Member to your favourites or access this part of the website, you must register or sign in.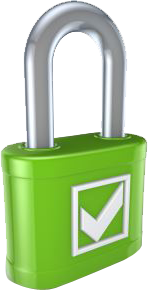 100% secure - we never share your email