Name:

Quentin Pain

Phone:

01733 590133
Review of recommended Business Mentor & Content Specialist in Peterborough
Review Date:

1st February 2019
Summary:
Business mentoring
Content advice
SEO advice
Comments:
Quentin is a warm and friendly chap, with extensive knowledgeable of his specialisms i.e., Google, Content, Business Mentoring and much more.
During a recent rebrand, his advice was invaluable - helping me to see what my marketing materials 'really' looked like from the customer's prespective.
In terms of his business mentoring, he has been so supportive. Quentin has a calm and soothing nature that makes him a joy to work with as my business life is so chaotic! When our sessions are finished, I feel like I have had therapy! I feel renewed and ready to take on the challenges and follow-ups that were agreed.
Every business owner needs a Quentin in their life - I cannot recommend him highly enough.
Review of recommended SEO specialist & business mentoring in Kings Lynn
Review Date:

20th November 2018
Summary:
Quentin has helped me and my business enormously by providing business coaching and SEO expertise.
Comments:
Quentin has a wealth of success and experience and has been an exceptional mentor to me. He has provided the highest level of mentoring to help with my expansion plan that I am bringing to market. He guides and educates me on SEO and has assisted greatly with the goal of 'getting money in whilst I am asleep'.
He is always punctual for our meetings, very well presented, approachable and extremely knowledgeable; the epitome of professionalism.
I have no hesitation in recommending Quentin's services - anyone that uses him are very lucky indeed.
Review of recommended digital marketing services in London
Review Date:

18th September 2018
Summary:
Comments:
I originally met Quentin at a seminar we both attended. As we are both members of the Institute of Enterprise & Entrepreneurs, I found his talk very interesting, so I spoke with him to find out more.
From there we engaged in further discussions about helping my business and he has done a great job.
He is friendly, helpful and very responsive.
Highly recommend his service to all small businesses looking for a competitive edge.
Review of recommended digital marketing services in Peterborough
Review Date:

17th July 2018
Summary:
We have used Quentin for some coaching within our organisation as well as helping us to market our business appropriately.
Comments:
It is an excellent service and well worth engaging Quentin's expertise and time.
He is easy to talk to and helps you to understand all the jargon and helps get you the edge on your competition.
Excellent value for money, worth every penny.
×
Please register or sign in
To submit a review online, add a Member to your favourites or access this part of the website, you must register or sign in.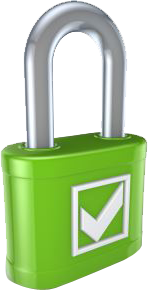 100% secure - we never share your email