Reviews of Preston's Professional Carpet & Upholstery Cleaning
Name:

Richard Preston

Phone:

01733 254892

Mobile:

07798 567633
Review of recommended carpet cleaning in Peterborough
Review Date:

2nd July 2019
Summary:
I had the carpet cleaned on my hallway/landing and stairs plus a rug in the living room. My main problem was a naughty greyhound who decided to turn the bottom of the stairs into his private loo.
Comments:
I am amazed at the results, the service was excellent and very thorough. Both carpet and rug look new! What a pleasure to meet Richard as well. I cannot recommend his services enough and will be definitely using Preston Cleaning again.
Review of recommended carpet cleaner in Market Deeping, Peterborough
Review Date:

26th June 2019
Summary:
Carpet cleaning for:
Lounge
Stairs and landing
Two bedrooms
Comments:
I simply could not fault Richard on anything, he is absolutely first class.
He carried out an end of tenancy clean on a beige wool twist carpet that was severley stained. I never believed that the results could have been so good; in essence, I was totally amazed! Every stain was removed and it looked fantastic.
Richard is a very pleasant, organised, trustworthy and competent professional. From the outset, he instilled confidence with his knowledge and how well presented he was. I also felt 100% comfortable with leaving him in my house when I had to return to work.
I have already recommended him to others and will continue to do so. He is the perfect calibre for membership to Safe Local Trades.
Review of recommended carpet & upholstery cleaner in Peterborough
Review Date:

25th June 2019
Summary:
As an MD of a local property agency, Richard is our preferred carpet and upholstery contractor and deals with all our end of tenancy cleaning. We also recommend him to all our clients during their tenancy period.
Comments:
Richard is very professional and approachable. He is passionate about ensuring that the job is perfect; very conscientious, particular and immaculate in his standards of workmanship (this is also reflected in the presentation of his work vehicle and personalised clothing).
He recently cleaned the carpets of an entire house for a landlord and, even though the carpets had been laid over 15 years ago, the result was that they looked like new. The landlord was extremely impressed.
I too have also been impressed with Richard and employed his services to clean the carpets of my own three-story house with perfect results.
He is always punctual and is competitively priced. I have used other carpet cleaning companies in the past, but with Richard, you always get a premier service.
What I also like is that he keeps himself up to date on all the best products and technology and regularly attends training sessions, through his membership with the National Carpet Cleaning Association. This demonstrates his passion for ensuring that he is the best at what he does.
I cannot recommend Richard highly enough.
Review of recommended carpet cleaning in Market Deeping, Peterborough
Review Date:

24th June 2019
Summary:
Carpet cleaning for:
Two lounges
Hall, stairs and landing
Bedrooms
Comments:
We hadn't been in this house that long and knew that one of the jobs was to deal with the filthy carpets. We believed that they would all need to be replaced but thought we should enquire about carpet cleaning first; we are very glad we did!
Richard exceeded our expectations and all the carpets look as good as new - he did such an excellent job.
He is thoroughly professional and took great care whilst in our property. It is obvious that he takes great pride in his work - everything was immaculate (just like his work vehicle).
He is also a very personable and pleasant man.
I would highly recommend him to anyone and will definitely have him back again.
×
Please register or sign in
To submit a review online, add a Member to your favourites or access this part of the website, you must register or sign in.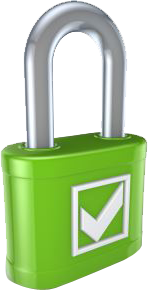 100% secure - we never share your email