Reviews of Preston's Professional Carpet & Upholstery Cleaning
Name:

Richard Preston

Mobile:

07798 567633
Review of recommended carpet and upholstery cleaning in Eye, Peterborough
Review Date:

11th September 2020
Summary:
Richard and his colleague cleaned a large number of carpets and a couple of aniline leather sofas.
Comments:
Very organised, thorough and professional, meticulous attention to detail. We were very impressed with the work undertaken. Would wholeheartedly recommend.
Review of recommended carpet cleaning in Glinton, Peterborough
Review Date:

17th August 2020
Summary:
Cleaning of carpets in entire house - i.e. lounge, 3 bedrooms plus hallway and stairs .
Comments:
Richard came to quote for the work and at that point we were already convinced that he was the man for the job. Sometimes, you can just tell! We have used various people over the years but we hadn't really been overjoyed with the results. That's all changed! Richard and his colleague arrived spot on time. We did a quick walk-round and then they "cracked on". It took about 5 hours to do the work. They were polite, tidy, consummate professionals in every way. Moving all the furniture was no problem and their attention to detail was excellent. The end result is the best we have ever had. Richard was at pains to mention that he was a member of the NCCA ... clearly, that does mean you end up with a great result!! Would not hesitate to recommend and making a note of these guys in our "little black book" for the future. BRILLIANT!!
Review of recommended upholstery cleaning in Bourne
Review Date:

12th August 2020
Summary:
Cleaned my sofa and chair.
Comments:
Very thorough examination of the material of the furniture prior to cleaning to ensure there was no fabric damage.
It looked like it was new again and it was 10 years old.
I am very pleased with the results and great service. Lovely people too.
Review of recommended leather suite cleaning in Deeping St James
Review Date:

11th August 2020
Summary:
Cleaning of a leather suite.
Comments:
Like many other reviews on here, we were on the verge of replacing this 18yr leather suite however, other than needing a very thorough clean to 'try' and bring it's former full colour/glory back, it was still in superb condition (certainly get what you pay for they say!) and so, before deciding to finally 'let go', we sought out Richard's services, based purely on the reviews in SLT, just to see if cleaning was an option.
Richard turned up as arranged (shoes left outside) and from the moment he walked in (trying to negotiate the obstacle-course of a living room due to decorating), he was the consummate professional from start to finish, of the quote appointment!
Extremely polite, courteous, knowledgeable of his craft and industry and, provided an extremely competitive quote for the job - needless to say we did not have to think about accepting, we confirmed the job immediately!
Richard has that innate ability to provide all the information and knowledge you ask for, without it ever feeling like the 'hard sell'. He said he could bring our suite back to life, and 3 hrs later, on the day of the appointment itself, he certainly delivered - we are so happy with the resulting 'new' suite he has given us, we cannot recommend Richard enough - you will not be disappointed - he even shuffled round his very full diary of work, to accommodate our limited access to our home, time-wise!
On a side note - on the day of the quote, we had overlooked the footstool as part of the job and realised, after he had left, that we'd been quoted only for the armchair and settee. Upon ringing him to make him aware, he said he would still include this in the quote, because of the genuine oversight!
Given the quality of the work on the day and the resulting end product of all 3 pieces, we absolutely could not allow the footstool be included without increasing on his original quote price and so, we were extremely happy to negotiate a higher final price - this guy works hard to please the customer (it's abundantly clear he has and extremely high level of job satisfaction too) and so, it did not rest well with us that he would have effectively done the footstool for nothing!
On the back of this job, we immediately booked him for some stairs, landing and bedroom carpet deep cleaning and fully expect to see another supremely professional finish to these as well.
Well done Richard, continued success to you!!
Review of recommended carpet and upholstery cleaning in Bourne
Review Date:

6th August 2020
Summary:
Stairs/hall carpet
Sofa bed
2 rugs
Lounge carpet
Footstool
Comments:
I cannot fault Richard's work. Until today, I thought we needed a new stair/hall carpet but it's been given a whole new lease of life. The sofa, rugs and footstool look brand new and the house smells lovely! Fast drying time which is a bonus in a busy household.
Richard works hard and won't let a stubborn stain stand in the way of an excellent job!
Excellent, friendly, professional communication from start to finish. A very happy customer.
Review of recommended carpet and upholstery cleaning in Peterborough
Review Date:

16th July 2020
Summary:
Lounge carpet, hall, stairs and landing of three storey house cleaned
Sofa and pouffe cleaned
Comments:
Friendly, reliable and hardworking. Amazing results. He worked for half hour on one mark as wasn't going to be defeated. So pleased with the results and such a lovely guy.
Review of recommended carpet cleaner in Market Deeping, Peterborough
Review Date:

7th July 2020
Summary:
Carpets cleaned throughout the whole house.
Comments:
Amazing; saved me a lot of money as I was due to replace the carpets and they now look like new.
Richard was here the whole day, worked hard getting right into the difficult areas like the stairs. He also moved all the furniture and cleaned into every part of each room. Really delighted with the end result.
Review of recommended carpet & upholstery cleaner in Peterborough
Review Date:

5th July 2020
Summary:
Campervan upholstory cleaning.
Comments:
Richard did an outstanding job, for a competitive price. Our campervan interior looks like new. Real attention to detail to remove some very stubborn stains. Punctual, organised and conscientious. Would definitely use again!
Review of recommended carpet cleaner in Sawtry, Huntingdon
Review Date:

3rd July 2020
Summary:
Carpet cleaning in two properties.
Comments:
Richard runs a very professional business. He is punctual, knowledgeable, friendly and trustworthy. I would not hesitate to recommend his first class services for any flooring or upholstery cleaning.
Review of recommended carpet & upholstery cleaner in Stanground, Peterborough
Review Date:

22nd June 2020
Summary:
Carpet cleaning of full house between tenants.
Comments:
I have always struggled to find a decent, professional carpet cleaner who provides a quality service at a resonable price. After receiving two dubious quotes - one stupidly cheap and the second from someone who clearly didn't want to explain how he cleans carpets - I decided to give Safe Local Trades a try. I was extremely impressed with the reviews for Preston's Professional, so thought I'd give them a go.
Richard was polite, friendly and very professional. He turned up, as promised and on time, to check out the carpets and provide an accurate quote. He was knowledgable, friendly, polite and very professional, pointing out that he is a trained and qualified member of the National Carpet Cleaning Association. Richard also explained the importance of neutralising (removing) any carpet cleaning chemicals. This is done using a specialist rinsing agent, meaning the carpets stay cleaner for longer and also have no chemicals left in them. I booked him on the spot.
The job was done to perfection.
All the edges of the carpets have been cleaned and tidied up, the stairs look amazing - the results are absolutely astounding. I thought I'd have to replace most of the carpets but Richard has made them look as good as new, saving me several thousand pounds. Means the house has let really quickly, the tenants even said the carpets looked great, unlike their previous rental!
Couldn't be happier - definitely money well spent, I will be recommending Preston's to everyone and have already booked him for another job. Superb.
×
Please register or sign in
To submit a review online, add a Member to your favourites or access this part of the website, you must register or sign in.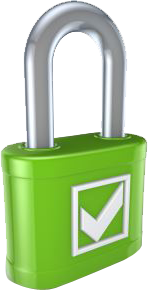 100% secure - we never share your email