Reviews of Mr Clever Clean Ltd
Name:

Connor Drummond

Phone:

0333 5670532

Mobile:

07548 275241
Review of recommended patio cleaner in Peterborough
Review Date:

3rd September 2014
Summary:
Pressure washed the patio.
Comments:
I wish I had taken before and after pictures! The patio, prior to the work being carried out, was not a pretty sight, it looked filthy and had numerous weeds growing between the slabs. When the work was finished the patio looked completely new, just as it did 10 years ago! It was totally transformed! I have no complaints at all and the work was excellent value for money.
Review of recommended gutter cleaning in Whittlesey, Peterborough
Review Date:

27th August 2014
Summary:
Comments:
Mr Clever Clean carried out a quick and efficient job on clearing my gutters. I was impressed with the equipment and the speed in which it did the job. Very polite, professional and friendly - I would use him again and would recommend to others.
Review of recommended chimney sweep in Orton Wistow, Peterborough
Review Date:

26th August 2014
Summary:
Cleaned the chimney for my woodburner.
Comments:
Mark was friendly, polite and information and told me exactly what he was going to do and then carried out the work in an efficient and clean and tidy manner (left the area spotless). He was confident and competent about his trade and I would happily recommend him to anyone.
Review of recommended chimney sweep in Folksworth, Peterborough
Review Date:

25th August 2014
Summary:
Comments:
This was the first time that I was going to use an open fire and therefore the first thing I needed to do was get it cleaned. I initally contacted Mark via email and his response and quote were very efficient, detailing the basic cost and any additional costs in the event that there might be a birds nest etc. I found this very professional as it meant that I knew what any potential extra costs would be.
The booking process and communication was also very efficient. Mark turned up at the time and date agreed. He laid sheets on the ground and had covers on his shoes/slippers, demonstrating respect for my property. He did a carbon monoxide test and was extremely informative with his safety advice, and guidance, in using an open fire.
I didn't have a birds nest and the work was carried out thoroughly, with a certificate given, and all for a reasonable price.
Pleasant, professional, friendly, knowledgeable and trustworthy - I would highly recommend Mark to anyone.
×
Please register or sign in
To submit a review online, add a Member to your favourites or access this part of the website, you must register or sign in.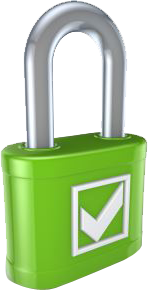 100% secure - we never share your email