Reviews of Manor Energy Saving Solutions
Name:

Mark Cawood

Phone:

01778 338337

Mobile:

07808 348650
Review of recommended solar panel repairs in Dogsthorpe, Peterborough
Review Date:

26th July 2018
Summary:
Resolved issue with solar panels not working.
Comments:
After sending a free text, I was contacted very quickly and arrangements were made to visit later that day.
Two guys came as agreed and with professionalism and good humour, they sorted the problem after a thorough check.
Totally trustworthy and personable workers.
Review of recommended solar power system specialist in Whaplode Drove
Review Date:

14th August 2017
Summary:
My solar power system had gone down and the installers were no longer trading. I needed help to identify and solve the problem.
Comments:
Jo Cawood was magnificent! Cheerful, efficient, helpful and positive. Knew exactly all the right questions to ask to get a solution and within 2 hours had located fault and the people who could correct it. Here is a company who know exactly what they are doing. When you experience a failure of a system you need someone who will just sort it and not expect you to do half the work. Would not hesitate to recommend.
Review of work in Werrington, Peterborough
Review Date:

1st October 2014
Summary:
16 PV panels plus an Inverter and an Immersun installed in a day.
Comments:
Mark Cawood and his team arrived on time and worked hard all day. I was generating Electricity by 4.30pm. They are very professional.
Jo Cawood helped with the paperwork which worked like clockwork and my supplier called within 24 hours to confirm all was perfect, my Feed in was starting that day. The team provided great service and thanks to all of them.
I have no hesitation in recommending them.
Review of recommended solar pv repair in Netherton, Peterborough
Review Date:

30th June 2014
Summary:
Comments:
Mark was very quick to respond and was pleasant and professional. He certainly knows his trade well and I was very happy with the service he provided.
Review of recommended solar pv installation in Bourne
Review Date:

6th June 2014
Summary:
Solar panel installation.
Comments:
The whole process, from initial visit through to completion was excellent. Mark even came back to install an Owl monitor for me. The team were punctual, polite and worked very efficiently. I would recommend this company to anyone. Very satisfied indeed!
Review of recommended solar PV installation in South Willingham, Lincs
Review Date:

7th May 2014
Summary:
Solar panels fitted to roof.
Comments:
Excellent company and service. Highly recommended.
Review of Solar PV installation in Stanground, Peterborough
Review Date:

10th January 2014
Summary:
Design and installation of 12 PV panels and associated switchgear.
Comments:
Mark called to discuss our requirements and spent plenty of time answering all our questions. We were then provided with a written quotation, accompanied by a leaflet suggesting we obtained at least 3 quotations. It was refreshing to see that Manor were so confident of their abilities that they were prepared to provide this advice. The scaffolding was erected by two very pleasant young men, and after installation removed by three equally pleasant young men. The installation itself was carried out with a minimum of fuss and in well under a day. So neat was the installation we are already less aware of its presence. As with the scaffolding, everybody was very pleasant and carefull not to leave any mess behind, even hoovering all dust created up.
Throughout, both Mark and Jo have been quite happy to spend as long as necessary to explain everything in "laymans" language, which also boosted our confidence, and was a great help. Jo called and spent a considerable amount of time taking us through the feed in tariff application form, question by question. There are a lot of these, which was very daunting, so thanks again Jo.
The system is performing well, and I feel it has been a worthwhile investment. I would heartily recommend this firm to anyone wanting a good, personal, friendly, helpful and aggravation free PV installation.
Review of Solar PV installation in Spalding
Review Date:

10th June 2013
Summary:
Installation of a 3 kWp solar PV array on a west facing roof.
Comments:
Excellent professional service. Details of the installation were clearly and expertly expained without any sales pressure. Very pleased with the result. Everyone should have one and get Manor Solar to install it.
Review of Solar PV installation in Bretton, Peterborough
Review Date:

19th July 2012
Summary:
Comments:
Before we made a decision to go ahead, we went along to their showroom to choose the panels we wanted. Everything was explained to us and we opted for the German panels - these were a little more expensive but the quality was superior.

The workmen who carried out the installation were punctual, cleared up after themselves and did an excellent job.

As an engineer myself, I knew what I was getting into and I could not fault Manor Solar on anything. Every aspect was covered, from installing a new fuse board, strenghening the roof without asking (I had been worried previously that the roof would not be strong enough and thought that I would have to deal with this independently) and then helping me to fill in the form to Scottish Power.

Every quarter, we take a reading and send it to Scottish Power. In less than a year, we have already had a return on investment of £1,630, so we are very pleased.

Since our installation, two of my neighbours have also had Solar PV installed by Manor Solar and they have equally been as pleased as I am.

I would happily recommend Manor Solar to anyone.
Review of Solar PV installation in Rippingale, Bourne
Review Date:

12th July 2012
Summary:
Installation of Solar PV.
Comments:
This is a very professional firm. Rather than just posting out a quotation, Mark came personally so that he could explain in detail about how the system would work. He was extremely knowledgeable and answered all the questions I had.

We had a very good experience with all the team. They were personable, professional, courteous and did a very tidy job. They were also very competent and knew what they were doing.

With regards to the predicted return on investment, we are certainly on route to exceed it so we are extremely pleased with our investment.

I would recommend this firm without hesitation.
×
Please register or sign in
To submit a review online, add a Member to your favourites or access this part of the website, you must register or sign in.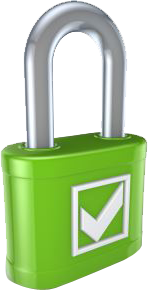 100% secure - we never share your email