Name:

Adam Nash

Phone:

01733 324111

Mobile:

07795 108479
Review of recommended kitchen specialist in Longthorpe, Peterborough
Job Date
(Approx):

10th November 2017
Summary:
Old kitchen removed and new kitchen designed and fitted.
Comments:
Adam Nash is a great designer and can supply quality kitchens and fitters. From the outset they make you feel that this job will be successful in the fact that they arrange all of the trades from plumbers to electricians, plasterers and flooring specialists. It is all arranged and inlcuded in the single fee to Love Kitchens. The cost is probably going to be lower than you think and the quality of the kitchen higher.
You will not go wrong by entrusting your work to Adam at Love Kitchens.
Review of work in Werrington, Peterborough
Job Date
(Approx):

15th May 2017
Summary:
Re-designing and fitting kitchen, while also joining two previously seperate rooms
Comments:
We were fortunate enough to discover Love Kitchens while we were contemplating re-designing our kitchen. It was early in our thought process and we merely met to discuss rough ideas. The warm family feel was instantly apparent. Adam, his wife Diana, and also his father in law all discussed our options, with no pressure or obligation placed on us.
Following these consultations, and other positive reviews, we elected to choose Love kitchens – and what a great choice it was.
As I've said we were very unsure and hesitant on some radical changes we were considering for our home. Throughout the many (many) changes Adam remained patient, offering advice and providing new designs very quickly. It was this help and guidance that gave us the confidence to make the change, and so the work began.

All of the recommended tradesmen were slick and professional, arriving punctually and leaving the house tidy inside and out. Their workmanship was of course excellent.
Adam actually fitted the kitchen himself, and I have never seen someone work so hard, and with such attention to detail. It's clear Adam takes great pride in his work, with perfection as important to him as it was to me.
I'm sure my indecision made me a nightmare to work with, but Adam remained patient and professional. Exceptional project management coupled with a real friendliness meant I cannot fault Adam or his staff, who have created a kitchen that I love!
Review of recommended kitchen specialist in Peterborough
Job Date
(Approx):

1st May 2017
Summary:
Supply and fit new kitchen and appliances, some internal building works, minor electrics & plumbing, flooring and wall tiling.
Comments:
Adam Nash and all his tradespeople have been excellent - professional, friendly, helpful and flexible. One hears so many stories about 'cowboys'; not here. The commission has gone reassuringly smoothly, as planned and to the agreed (competitive) price. Adam himself has been so helpful doing or organising additional minor jobs, and so obligingly. We are delighted with the result and would not hesitate to recommend Adam and his crew to others. THANK YOU.
Review of new kitchen installation in Langtoft
Job Date
(Approx):

31st March 2017
Summary:
Design and build of kitchen, including complete re-wire, whole room and ceiling plastered, lighting installed, supply and fit of Neff appliances, flooring etc.
Comments:
Our kitchen was 22 years old and the whole room required a complete refurbishment so everything has to be ripped out to start from fresh. We did the usual asking around and searching on-line, looking at reviews, and trying to work out where to start with what is, for most people, a major home improvement that you want to ensure will last in terms of quality.
Our first contact with the owner Adam was via us calling into his showroom in Peterborough. Adam then came out to survey the old kitchen within a couple of days and subsequently a computer generated quote and associated images were produced very quickly for us to take a look in more detail. The experience was extremely efficient at this stage which gave us confidence. After a few weeks we had narrowed our search down to go with Love Kitchens and are now extremely pleased that we did.
The personal help and advice we got from Adam both via prompt emails and visits to his showroom made the whole experience relatively easy. This feeling continued all the way through the project and Adam was always on hand via a quick call or text when other trades were on site and needed to know anything. Adam was also the fitter and his attention to detail was very reassuring and nothing was too much trouble. All of the work including electrical, plastering, radiators, flooring was managed via Adam.
We would highly recommend Love Kitchens to anyone starting out on a kitchen replacement. Our new kitchen looks absolutely fantastic!
Review of recommended kitchen specialists in Rutland
Job Date
(Approx):

13th March 2017
Summary:
Removal of kitchen and installation of new.
Comments:
We had a kitchen removed neatly by Love Kitchens so that we could sell the components. Great communication with the design and ordering of our new kitchen. Work was completed to a very high standard and to a tight, punctual schedule. We would definitely use Love Kitchens again. Other trades were well organised and co-ordinated by Love Kitchens.
Review of recommended kitchen specialist in Peterborough
Job Date
(Approx):

16th January 2017
Summary:
Complete new kitchen and small structural alterations carried out to accomadate the design.
Comments:
The work was carried out to a very high standard and we were kept informed of progress throughout. All the contractors used were very polite, friendly and approachable and customer service was excellent.
Review of recommended kitchen fitter in Peterborough
Job Date
(Approx):

1st December 2016
Summary:
Strip out old and install new kitchen, with structural alterations, serving hatch, plumbing, electrics, tiling, painting, flooring and appliances.
Comments:
Our kitchen serves a church as well as associated meeting rooms used by charity groups. The room size is approximately 5x5 metres. The renewal had to comply with Council non-domestic food hygiene regulations.
We were attracted to Love Kitchens because Adam, unlike many others, said he was able to offer a full service including the structural work and finishings.
We had drawn up a draft layout showing our needs. Adam happily visited the premises on several occasions as we turned our draft into a detailed arrangement. He usefully advised on making the best use of available units and on selecting high quality fittings with the best environmental certification. His quotation was clearly expressed and was competitive against others we had sought.
Adam gave us a timetable for the work and kept to it. All the tradesmen, Adam and his subcontractors (builder, electrician, tiler, floor layer, painter) were tidy in their work and polite. This was much appreciated as the church building remained in use throughout the kitchen renewal period.
The finished kitchen is wonderful. Everything works; everything looks neat. We highly recommend Love Kitchens.
Review of recommended kitchen specialist in Tallington
Job Date
(Approx):

22nd August 2016
Summary:
Total kitchen refit from plastering the ceilings, replacing units and appliances to new flooring.
Comments:
Adam and his team did an outstanding job and I am very happy with my new kitchen. Adam came out to discuss my requirements, take measurements etc and to offer advice on a range of options. It was good to get an image of the new kitchen along with the quote.
Adam gave me samples of units and worktops to bring home to help me in making choices and was very helpful throughout. It was really helpful to have Adam project managing all the work and it all flowed very smoothly with the different people involved carefully co-odinated. All the work was completed to a very high standard and with good care and attention. They all cleared up well after the work too. Friends and family have all commmented on how good the new kitchen looks and my experience seems to have been far better and less stressful than people I know who used big name kitchen refitters.
I have no hestition in recommending Adam and Love Kitchens.
Review of recommended kitchen installation in Sawtry, Huntingdon
Job Date
(Approx):

31st May 2016
Summary:
Design, supply and fitting of new kitchen. Works included plumbing, electrical (including new lights, switches, sockets and moving a fusebox), flooring and plastering as well as fitting the kitchen cupboards, supplying new cooker, hob, dishwasher, combi-oven and extractor fan; also help with supply and installation of granite worktops.
Comments:
I would like to say more than just a thank-you to Adam Nash for my wonderful new kitchen.
Adam is an extremely professional, polite and organised person with a laid-back, nothing-is-too-much-trouble personality. He took any stress away from the planning and installation of the kitchen by project managing the work from start to finish to perfection. He was always available to talk to when I was (needlessly) freaking out or just wanted to check something. Nothing was too much trouble.
His advice - while allowing my husband and I to make the decisions - was assured and supportive.
I was also very pleased with the contractors he employed. They all turned up on time, did the job professionally and quickly, with no fuss, and worked cleanly and tidily,
The entire process was quick and easy. I could not believe the job could be completed to such a fabulous standard in under 10 days.
I would thoroughly recommend Love Kitchens. A top quality job at a price we were pleased to pay. Thanks Adam.
Review of recommended kitchen fitter in Gunthorpe, Peterborough
Job Date
(Approx):

3rd May 2016
Summary:
Installation of a new kitchen.
Comments:
My wife and I were very unsure who to give the contract to for our new kitchen but, after reading the reviews on this site, I'm so glad we chose Adam at Love Kitchens.
Adam produced a very professional job, arriving on time, and working to achieve an end result which in my opinion I'm not sure I would have received from anywhere else. The finish, my wife and I feel, is very much first class. I can't find any faults which would lower his workmanship score.
In addition to this, Adam is a very nice guy who is easy to get along with; he is also very patient as we had to change a couple of things before the job was finalised.
I would say to anyone give Love Kitchens a look before you go anywhere else.
×
Please register or sign in
To submit a review online, add a Member to your favourites or access this part of the website, you must register or sign in.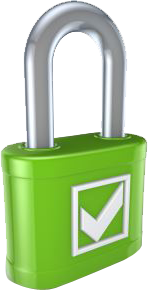 100% secure - we never share your email