Reviews of Koners Landscaping
Name:

Grant Konig

Phone:

01733 705727

Mobile:

07543 727855
Review of recommended hard landscaping in Oundle
Review Date:

12th August 2017
Summary:
Large patio/courtyard laid.
Comments:
Excellent, solid work. Very tidy and quick, also very nice people.
Review of recommended landscape gardener in Oundle
Review Date:

29th July 2017
Summary:
Have been happily using Koners Landscaping for over two and half years. The work has been on a new build garden, which was a slope. We had a retaining wall built, and then another with a fence which was classed as phase 1; phase 2 was to build a large raised vegetable plot 10 metres long by 4 metres wide. We also had a new lawn laid with a lovely edging.
Comments:
We found Koners Landscaping locally, as they were already working in the area. What was really good immediately was the communication, they provided me with a mobile number and the phone was always answered.
The work we needed doing was very complex due to the slope in the garden, we had daily updates in what was required and the work was done to the highest standard. We cannot fault Brad and Grant in any way, they worked really long days, used the highest quality materials and the garden now looks glorious - visitors have been flabbergasted on the transformation. We love it so much and have had so many compliments from friends as it's now over 3 levels, which we didn't think would be achievable.
We were also quite indecisive on some elements and nothing was too much trouble to have altered which was a real relief as projects can change mid flow. Both Brad and Grant were very flexible and accommodating.
These guys are great landscapers and we would recommend their services to anyone.
A 10/10 service across the board.
Review of recommended landscape gardener in Oundle
Review Date:

20th July 2017
Summary:
We moved to a new build property from another and wanted to move a large proportion of the garden to the property which was then literally mud! I had the design I wanted with a levelled garden with new raised beds and slabs.
Comments:
Koners Landscaping were great to deal with, they took time to understand my design and gave advice on how they could achieve it, which they did! There was a lot of work to be done, starting from a blank canvas and replicating as much as possible from our previous garden.
Brad and Grant are professional, understanding and accommodating. They kept me informed at all times of the stages and, if extras were needed, they discussed this with me first so there was no confusion over costs.
Based on the fact that Koners Landscaping were working at my property, two other people locally have used them and I know they are also as equally pleased.
I would certainly encourage anyone to use the services of Koners Landscaping without hesitation.
Review of recommended landscape gardener in Oundle
Review Date:

17th July 2017
Summary:
Refurbished and extended 30 square metres of patio to property including new slabs.
Comments:
Brad and Grant are first class in every respect of their trade. They gave really sound advice on what was needed at the property, the job was explained from start to finish, what our options were and what our mutual expectations were of the project.
I cannot speak highly enough of them both; their workmanship and professionalism are of the highest standard. They want a job to be loved, and they want to love doing it.
Their time-keeping, accuracy of work, value for money and personalities would be difficult to better in anyone. They are completely trustworthy and I would strongly recommend Koners Landscaping to anyone.
Review of recommended landscape gardener in Oundle
Review Date:

7th July 2017
Summary:
New patio, landscape garden, footpath, raised beds, decking.
Comments:
Koners Landscaping i.e., Brad and Grant, were already working in Oundle when I noticed how fantastic their work was, so I asked them to come and quote for me.
I had a lot of work to be done and they used a drone to spec the start of the project out so we could see the aerial view and then we all studied the plans and we discussed in detail of how they imagined the finished garden area. They then updated me at every stage and ensured I was happy.
The quote was comprehensively broken down, listing all materials, and it was wonderfully detailed. They may not be the cheapest but, the quality was in the materials and they were very open about where they were getting their materials from and the costings which gave me confidence in them to spend that bit extra.
Their work is just superb, excellent finish and I have already recommended them to a friend.
You will not be disappointed in using their services; they really are fantastic.
Review of recommended landscape gardener in Oundle
Review Date:

1st July 2017
Summary:
Relaying front and back patio, broke up old patio to use as hardcore and lay a new design of coloured slabs, new path and re-laid other slabs.
Comments:
We needed an extensive overhaul of our quite large existing patio area. Brad and Grant came round and listened to what we envisaged and offered such supportive advice on our project that it became even more special in completion than we had ever imagined.
Their high attention to detail is staggering, they are complete professionals and the design was exceptional; we are so happy and get many compliments on the sand coloured slabs used and how perfect it looks.
We tweaked the design of the edging towards the final stages and this was not a problem, Brad and Grant both understood we wanted to try it differently and made no fuss about it, which caused them a lot of extra work, but they just wanted us to be happy. This ran on in time and we were not overcharged either.
Brad and Grant were so enthused and really wanted the outcome to be perfect. In fact I am so happy with their workmanship, I wish I had more work they could do!
My wife is delighted too, which means everything to the enjoyment of this project.
Highly recommendable.
×
Please register or sign in
To submit a review online, add a Member to your favourites or access this part of the website, you must register or sign in.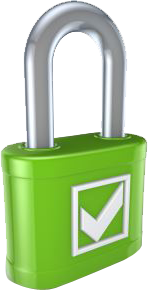 100% secure - we never share your email