Reviews of Koners Landscaping
Name:

Bradley Meyer

Mobile:

07497 006138
Review of recommended hard landscaping in Apethorpe
Review Date:

2nd March 2018
Summary:
Remove old patio and replace with new.
Comments:
Excellent. Communicated with us well. Neat and tidy, a thorough job done by pleasant and respectful staff.
Very pleased with the result, they went the extra mile.
Review of recommended landscaper in Oundle
Review Date:

18th January 2018
Summary:
Comments:
My partner and I had just moved into a property in Oundle and were in need of a complete back garden rebuild. The builders had left the garden in a terrible state.
We approached 4 companies to establish what the options could be and we we were very clear that we wanted something simple and modern. The work needed was to be all about ground works and infrastructure because we intended to put the plants in later, with pots, once funds allowed.
All of the correspondence with Brad and the team are Koner's Landscaping was outstanding. They went the extra mile to ensure that we had diagrams/drawings to agree and then pricing was straightforward once we had agreed the central / essential design.
The quality of the finished work is first class. The attention to detail from Brad and the team I found to be exemplary. What we are left with is a beautifully crafted and installed garden which is exactly as we required. I often say to friends that we now have the most beautiful garden you could possibly imagine without any plants in it. We're delighted.
I would wholeheartedly recommend Brad and the team at Koner's landscaping and we are already in discussion with them about further work.
Review of recommended landscaping in Thurlby, Bourne
Review Date:

4th January 2018
Summary:
We needed our front garden tidying by extending and re-laying a stone covered area and patio.
Comments:
We are more than pleased with the result and will have no hesitation in recommending them. Could cut and paste from previous reviews, these guys simply get it right, old fashioned work ethic with up to date ideas.
Review of recommended landscaping services in Peterborough
Review Date:

12th December 2017
Summary:
I booked Koners Landscaping to cut back a badly overgrown hedge.
Comments:
Brad put in a solid morning's work on one of the coldest days of the year. The hedge is now looking healthy and very tidy. All the clippings were swept and taken away as part of the job. I would certainly recommend Koners' services.
Review of recommended fencing and hard landscaping in Warmington
Review Date:

5th December 2017
Summary:
Installed fence and gate to garden; patio behind house and block paved path from front drive to fenced garden.
Comments:
Conscientious, meticulous attention to details. Friendly and helpful.
Would recommend without hesitation.
Review of recommended landscaping services in Peterborough
Review Date:

5th December 2017
Summary:
Brad and his team landscaped my front garden. They laid granite and formed some flower beds surrounded by brick edging. It was all done professionally and looks lovely.
Comments:
Absolutely delighted with everything. It looks great and was done in record time. Polite,tidy and friendly service. I would use Brad again in a flash. Thank you for doing such a great job.
Review of recommended landscape gardeners in Peterborough
Review Date:

4th October 2017
Summary:
Replanting of tree, hedge and tree pruning.
Comments:
Very pleasant, courteous and professional. Work carried out to a high standard and all rubbish cleared and taken away.
Would absolutely recommend.
Review of recommended hard landscaping in Oundle
Review Date:

12th August 2017
Summary:
Large patio/courtyard laid.
Comments:
Excellent, solid work. Very tidy and quick, also very nice people.
Review of recommended landscape gardener in Oundle
Review Date:

29th July 2017
Summary:
Have been happily using Koners Landscaping for over two and half years. The work has been on a new build garden, which was a slope. We had a retaining wall built, and then another with a fence which was classed as phase 1; phase 2 was to build a large raised vegetable plot 10 metres long by 4 metres wide. We also had a new lawn laid with a lovely edging.
Comments:
We found Koners Landscaping locally, as they were already working in the area. What was really good immediately was the communication, they provided me with a mobile number and the phone was always answered.
The work we needed doing was very complex due to the slope in the garden, we had daily updates in what was required and the work was done to the highest standard. We cannot fault Brad and Grant in any way, they worked really long days, used the highest quality materials and the garden now looks glorious - visitors have been flabbergasted on the transformation. We love it so much and have had so many compliments from friends as it's now over 3 levels, which we didn't think would be achievable.
We were also quite indecisive on some elements and nothing was too much trouble to have altered which was a real relief as projects can change mid flow. Both Brad and Grant were very flexible and accommodating.
These guys are great landscapers and we would recommend their services to anyone.
A 10/10 service across the board.
Review of recommended landscape gardener in Oundle
Review Date:

20th July 2017
Summary:
We moved to a new build property from another and wanted to move a large proportion of the garden to the property which was then literally mud! I had the design I wanted with a levelled garden with new raised beds and slabs.
Comments:
Koners Landscaping were great to deal with, they took time to understand my design and gave advice on how they could achieve it, which they did! There was a lot of work to be done, starting from a blank canvas and replicating as much as possible from our previous garden.
Brad and Grant are professional, understanding and accommodating. They kept me informed at all times of the stages and, if extras were needed, they discussed this with me first so there was no confusion over costs.
Based on the fact that Koners Landscaping were working at my property, two other people locally have used them and I know they are also as equally pleased.
I would certainly encourage anyone to use the services of Koners Landscaping without hesitation.
×
Please register or sign in
To submit a review online, add a Member to your favourites or access this part of the website, you must register or sign in.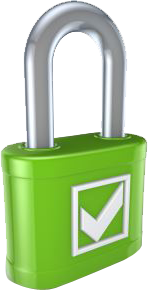 100% secure - we never share your email