Reviews of Koners Landscaping
Name:

Bradley Meyer

Mobile:

07480 243292
Review of recommended garden landscaper in Peterborough
Review Date:

9th July 2018
Summary:
Digging up garden
Laying gravel
Creating a drain & channel
Laying down treated decking
Comments:
Brad and Benoit transformed my garden by digging up my grass, laying gravel, putting in a drain and channel and laying treated decking. They arrived punctually each day and even managed to finish the work a day earlier than expected but did not rush the job.
The gentlemen took time to say hello to my dogs to ensure the dogs trusted them in the garden and even let my three year son sit in the digger which made his day!
All in all, it was a pleasure to have Brad and Benoit at my property and we would be very happy to use their services again.
Review of recommended garden landscaping in Orton Southgate, Peterborough
Review Date:

3rd July 2018
Summary:
Complete garden makeover. Removal of old lawn, plants etc, replaced with new decking, patio, lawn and path.
Comments:
We contracted Koners to redesign our back garden, which had been used as a playground for many years. As this was a once in a lifetime opportunity we needed to be sure it was done right. From our first meeting with Brad we were impressed with his professionalism, friendliness and expertise. The design work took some doing as we changed the spec several times, but Brad was happy to accommodate all our wishes. The work was done speedily and well, and as we were both at work, he kept in touch by text and phone to keep us up to date with developments. We are extremely pleased with the end result, which fully meets our needs and exactly what were hoping for. Many thanks.
Review of recommended block paved driveway installation in Peterborough
Review Date:

6th June 2018
Summary:
Front of house block paved.
Comments:
I got in touch wiith Brad at Koners Landscaping after seeing their reviews and I'm glad I did.

Brad, Grant and the team are a pleasure to do business with. We didn't know what we wanted when we got in touch with them and when Brad visited we went though the options and settled on block paving.

The price agreed was brilliant and when they started they were courteous and hard working, a real pleasure to have at my home.
At the end of the day the place was left tidy with all rubbish removed.
We will be definitely be using Koners again.
Once again thanks Brad.
Review of recommended new patio and path in Werrington, Peterborough
Review Date:

21st April 2018
Summary:
Laying new patio and winding garden path.
Comments:
Grant and team were hard working and meticulously accurate in every detail of the work.
Review of recommended garden landscaper in Peterborough
Review Date:

18th April 2018
Summary:
Laid a two circular sandstone paved areas plus a large raised bed and installed a wooden feature using some local railway sleepers that i reclaimed. A stepping stone path was also installed.
Comments:
I was very pleased with the work Koners Landscaping did on my back and front garden this year. Brad was the only landscaper out of four that I approached who followed up with a well-itemised quote. It was set out so that I could understand how he priced up the job. He was very reasonable about making adjustments to the work as we went along. Very responsive to my enquiries during the work and kept a close watch on the quality of his team's work day-to-day as the project progressed.
Review of recommended hard landscaping in Apethorpe
Review Date:

2nd March 2018
Summary:
Remove old patio and replace with new.
Comments:
Excellent. Communicated with us well. Neat and tidy, a thorough job done by pleasant and respectful staff.
Very pleased with the result, they went the extra mile.
Review of recommended landscaper in Oundle
Review Date:

18th January 2018
Summary:
Comments:
My partner and I had just moved into a property in Oundle and were in need of a complete back garden rebuild. The builders had left the garden in a terrible state.
We approached 4 companies to establish what the options could be and we we were very clear that we wanted something simple and modern. The work needed was to be all about ground works and infrastructure because we intended to put the plants in later, with pots, once funds allowed.
All of the correspondence with Brad and the team are Koner's Landscaping was outstanding. They went the extra mile to ensure that we had diagrams/drawings to agree and then pricing was straightforward once we had agreed the central / essential design.
The quality of the finished work is first class. The attention to detail from Brad and the team I found to be exemplary. What we are left with is a beautifully crafted and installed garden which is exactly as we required. I often say to friends that we now have the most beautiful garden you could possibly imagine without any plants in it. We're delighted.
I would wholeheartedly recommend Brad and the team at Koner's landscaping and we are already in discussion with them about further work.
Review of recommended landscaping in Thurlby, Bourne
Review Date:

4th January 2018
Summary:
We needed our front garden tidying by extending and re-laying a stone covered area and patio.
Comments:
We are more than pleased with the result and will have no hesitation in recommending them. Could cut and paste from previous reviews, these guys simply get it right, old fashioned work ethic with up to date ideas.
Review of recommended landscaping services in Peterborough
Review Date:

12th December 2017
Summary:
I booked Koners Landscaping to cut back a badly overgrown hedge.
Comments:
Brad put in a solid morning's work on one of the coldest days of the year. The hedge is now looking healthy and very tidy. All the clippings were swept and taken away as part of the job. I would certainly recommend Koners' services.
Review of recommended fencing and hard landscaping in Warmington
Review Date:

5th December 2017
Summary:
Installed fence and gate to garden; patio behind house and block paved path from front drive to fenced garden.
Comments:
Conscientious, meticulous attention to details. Friendly and helpful.
Would recommend without hesitation.
×
Please register or sign in
To submit a review online, add a Member to your favourites or access this part of the website, you must register or sign in.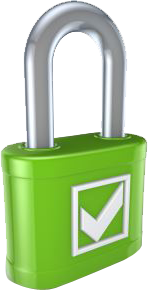 100% secure - we never share your email