Reviews of King's Female Decorator
Name:

Vicky King

Mobile:

07732 385536
Review of recommended painter & decorator in Ketton, Stamford
Review Date:

30th October 2020
Summary:
Comments:
Vicky decorated two rooms for me and the service and quality of work she provided is absolutely first class. So clean, tidy and meticulous; you wouldn't have known that she was in the house.
She is so courteous, kind and thoughtful and went above and beyond. One of the rooms she decorated was a bedroom and, when she left, the paint was still slightly wet so she returned that evening (from Peterborough) to rehang the blinds and curtains for me.
I cannot recommend her highly enough and I look forward to having her back new month to decorate the kitchen through to the hallway.
Thank you Safe Local Trades for this incredible service - I am so happy to have found Vicky.
Review of recommended painter & decorator in Stilton, Peterborough
Review Date:

7th September 2020
Summary:
Painted 10 rooms in house, including feature walls and filling holes in ceiling.
Comments:
Vicky pretty much painted our whole house. She did an amazing job, even filling the holes in our kitchen ceiling made when we changed our lights. Vicky is really lovely and we would highly recommend! Great price too!
Review of recommended painter & decorator in Peterborough
Review Date:

21st May 2020
Summary:
Main bedroom decorated:
walls
ceiling
woodwork
inside built-in wardrobe
Comments:
After we left a review on 18th February, we were ready to decorate our next room. There was only one person contact.
Vicky gave me a quotation within 2 hours of contacting her. Then we were booked in for a week later.
Thankfully she was able to get the paint, saved me queuing outside B&Q for hours!!
Just like normal, Vicky arrived on time both days and was extremely tidy. Another amazing job done and love the colour. So pleased we took her advice. Next job, in the next few months will be our kitchen and wouldn't dream of using anyone else.
Review of recommended female decorator in Peterborough
Review Date:

18th February 2020
Summary:
Complete redecoration of:
Hallway and bannisters
Lounge (3 walls plus a feature-wall papered)
Downstairs cloakroom
Comments:
I cannot fault Vicky in any way. She is such a pleasure to deal with, so flexible and accommodating, is a true perfectionist in her work and is honest, genuine and trustworthy.
We have a little girl and, during the first job that Vicky did for us, which was the hallway and bannisters, she always ensured that she had finished before we came home in order to avoid any disruption to our family life. You wouldn't even had known that she had been there as everything was tidy and spotless and she always took everything with her. Not a dustsheet in sight!
We decided to get the lounge and cloakroom done while we were on holiday and were completely comfortable with leaving a key to our home with Vicky. When we returned, the work was completed and again, everything was spotless and tidy.
During the course of the two projects above, Vicky kept me updated at all times with a progress report, for example, we had a message one day to say some woodwork might still be wet therefore be careful. When we went on holiday, I did say to Vicky to please continue with the updates which she did via WhatsApp.
Great communication throughout and also great customer care as she came round when we returned from holiday to ensure that we were happy with everything. That is another wonderful quality of Vicky's service; customer satisfaction is extremely important to her.
We have three more rooms to complete and I will be getting in touch with Vicky soon to get these booked in. We wouldn't use anyone else and have no hesitation in highly recommending her to anyone.
Review of recommended painter & decorator in Whittlesey, Peterborough
Review Date:

14th February 2020
Summary:
Painting and decorating of walls, ceiling and woodwork in the:
Kitchen
Hallway and landing (including banisters)
Two x spare rooms
Downstairs cloakroom
Converted garage
All of the above included the preparation of filling in cracks and sanding down beforehand.
Comments:
Having Vicky back time and time again is testament to the quality of work and service she provides. All that is now outstanding is the dining room and main bedroom, which I will be having her back to do.
Vicky is a very competent and efficient decorator. She just gets on with the job and it is obvious that she really enjoys her trade and takes great pride in her work.
She is pleasant, enthusiastic, personable and extremely accommodating around the customer. I typically leave the house at 8:20am and Vicky understood that I wouldn't want her to start any work until I am ready - if she just turns up early, she waits in her van for me to call her in. I really appreciated that and felt completely comfortable leaving her with a key to my home. When I returned, you wouldn't have known that she had been there - all hoovered, clean and tidy - she demonstrates that she really respects people's homes.
I would recommend Vicky 100%, her work is perfect and she is extremely good value for money. I have already recommended her to others.
Review of recommended painter & decorator in Ramsey, Huntingdon
Review Date:

2nd February 2020
Summary:
There were three areas of work that Vicky undertook. The first was to strip our bannisters and paint it in a dark grey. This was a big job as there were 42 spindles!
Secondly, the downstairs cloakroom and utility were previously one room, but we had a wall installed to separate them. In the corner ceiling of the utility, there was damage due to a water leak - Vicky repaired and reskimmed it in artex (see photo in Vicky's Gallery here on Safe Local Trades).
Vicky then painted all the walls, ceilings and skirting.
Comments:
We are extremely happy with all the work that Vicky has done and the standard of work is absolutely perfect. She cleaned and tidied up as she went along, so there was never any mess or disruption to us.
Vicky was lovely to have in our home; very easy to talk to, approachable, professional, courteous and 100% trustworthy; we felt very comfortable with leaving a key to the house with her when we had to go out.
Brilliant attention to detail and we feel we received exceptional good value for money for the quality of work received - we will definitely be having her back to do more.
We now recommend her to all our family and friends.
×
Please register or sign in
To submit a review online, add a Member to your favourites or access this part of the website, you must register or sign in.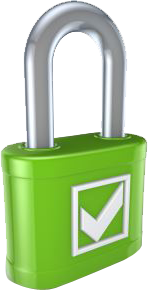 100% secure - we never share your email