Reviews of Highfields Plumbing & Heating
Name:

Jonathan Barham

Mobile:

07879 241004
Review of recommended oil boiler service and maintenance in Bourne
Review Date:

23rd October 2020
Summary:
Oil fired boiler servicing and maintenance.
Comments:
Jonathan is my 'go to' plumber for my oil boiler service and maintenance. Whenever there has been an issue, he always fits me in and will accommodate me on a Saturday morning when I am not at work, which I am really grateful for.
He is always punctual, tidy (brings is own hoover!) and is very competent at his trade. He is also a friendly down-to-earth guy and his prices are a lot cheaper than the previous chap I used.
I have already recommended Jonathan to several people and will continue to do so. He is an excellent candidate for Safe Local Trades and what it stands for. Extremely trustworthy and always does a great job.
Review of recommended plumber in Witham-on-the-hill
Review Date:

16th October 2020
Summary:
I have three holiday let properties and Jonathan is my 'go to' plumber for all plumbing and heating related work.
Comments:
For anything boiler, heating or plumbing related, Jonathan is my first port of call. As there are times where he may have to enter one of my properties where there are guests residing, I never have to worry about Jonathan's professionalism and trustworthiness, which is really important to me.
He is reliable, dependable and very accommodating - he has even attended the properties over a weekend, when the need arose.
He always turns up on time, is very competent with his trade and always does a great job at a great price. Before I used Jonathan, I had to call in another plumber (non Safe Local Trades) who charged me an extortionate rate and didn't even fix the problem. Once I got Jonathan to look at the job, he had it rectified very quickly.
I wouldn't use anyone else and would highly recommend him to anyone.
Review of recommended oil fired boiler serving in Bourne
Review Date:

9th October 2020
Summary:
Jonathan has serviced and maintained my oil fired boiler for many years.
Comments:
Jonathan comes back every year to service my 20 year old oil fired boiler. He is always accommodating, for example one time very close to Christmas it was playing up so I called him and he came round and dealt with the issue very quickly, which I was very grateful for.
Jonathan is very affable and easy to talk to. He is also extremely honest and trustworthy. I have asked him more than once whether I should be upgrading my boiler to a new one and he always says 'no', as he can continue to get local parts for the boiler. He could easily make more money from me if he were that way inclined!
Prior to finding Jonathan, I had a service contract with a big company and Jonathan charges half that fee so I am delighted with his value for money.
I would have no hesitation in recommending him to anyone.
×
Please register or sign in
To submit a review online, add a Member to your favourites or access this part of the website, you must register or sign in.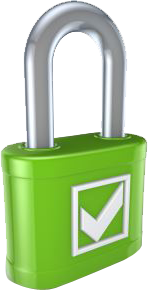 100% secure - we never share your email