Reviews of Geek Designs Ltd
Name:

Alex Walker

Phone:

01733 686100

Mobile:

07919 221308
Review of recommended website design in Peterborough
Review Date:

5th February 2018
Summary:
Alex is currently building our new website and is really, really, helpful.
Comments:
It is great that Alex takes on our company's cultures and listens to what we would like to see and also advises through his experience what is really not possible or what does not look good.
We are learning all the time through this experience working with Alex as we are still rather new to the technology but looking forward to going 'live' and have already recommended him to others.
Review of recommended website designer in Peterborough
Review Date:

31st January 2018
Summary:
We were introduced to Alex in October and worked together to produce our new website which is great.
Comments:
We had some excellent ideas which worked well, some which did not. It was good to have someone explain exactly what would and would not work properly and produce something professional, otherwise it could have ended up looking rubbish! We truly appreciated the extra effort and support put in to make it all happen.
We have recommended Alex to others and hope to work with him again in the future.
Review of recommended website design in Peterborough
Review Date:

30th January 2018
Summary:
Alex looks after my business website and controls all our social media sites on a monthly subscription basis.
Comments:
Alex is very thorough and professional. He keeps everything interesting and easy to use and understand. He is excellent value for money and has some great ideas which are always welcomed.
Highly recommendable.
Review of recommended website designer in Peterborough
Review Date:

23rd September 2014
Summary:
I needed my existing website updated; I really liked the style and layout but the website was too big for the existing platform and needed to be updated to offer better functionality and ease of use for my customers and vistors for the website.
Comments:
I was extremely impressed with the high level of service from Geek Designs, they helped me decide exactly what I wanted from my website and the layout; offering their own ideas to make it better.
They are also on hand whenever I have small changes that I need made to my website - these are usually done extremely quickly and again, additional suggestions are offered to make what I want even better.
Geek Designs are well priced, friendly, approachable and experienced - having recommended them to my own clients I have never been let down and will continue to recommend them for high quality and affordable websites.
×
Please register or sign in
To submit a review online, add a Member to your favourites or access this part of the website, you must register or sign in.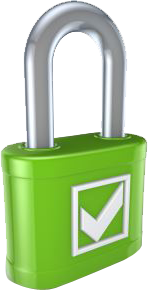 100% secure - we never share your email