Reviews of Gablee Projects Ltd
Name:

Lee Manning

Phone:

01778 344084

Mobile:

07939 030193
Review of recommended bathroom specialist in Bourne Lincs
Review Date:

7th March 2016
Summary:
Removed old wall tiles, replastered wall and tiled bathroom (wall and flooring).
Comments:
My husband and I are so pleased with the work completed by Lee. A true professional-punctual, clean, tidy and very tolerant (we ran out of tiles and Lee accommodated us in every way he could) Work completed to a high standard! We would highly recommend him!
Review of recommended bathroom fitter in Market Deeping, Peterborough
Review Date:

1st August 2014
Summary:
Install new en-suite bathroom and downstairs cloakroom.
Comments:
This is the second review I have written for Lee and his team which clearly shows how happy we are using his company. On this occasion Jack led the team and was professional, punctual and polite. I guess the best compliment I can give is that I would happily recommend Lee and his team to my own family. I know that they would receive the same excellent and proficient standard of work delivered with friendly faces.
Review of recommended kitchen fitter in Bourne
Review Date:

2nd July 2014
Summary:
Complete kitchen refit including electrics, plumbing and tiling.
Comments:
I thought this would be a difficult job for Lee as the kitchen purchased was second hand, but Lee planned and organised the space with no problem even though the budget was limited.
I am very impressed with the quality of the work, Lee and his crew were very hard working, knowledgeable and professional. They arrived on time every day and the various trades were pulled together perfectly. The appliances were all lifted for us which was a great help and they cleared the site and left everthing tidy each day.
I would definitely recommend Lee and his crew, the finished kitchen is amazing! Thank you lads.
Review of recommended kitchen fitter in Deeping St James, Peterborough
Review Date:

27th May 2014
Summary:
Refurbishment of old kitchen with some minor alterations.
Comments:
Despite a few very minor unforeseen problems nothing was a drama! I had every confidence in Lee and his work colleagues to finish everything to a high quality. They were all very pleasant and professional and I was more than happy to leave them in the house whilst I was out. Excellent value for money. I have no hesitation in recommending LTM Installs.
Recommended kitchen fitter in Market Deeping, Peterborough
Review Date:

7th March 2014
Summary:
Installation of kitchen appliances.
Comments:
Having been let down on timing by one kitchen specialist, we were delighted when Lee from LTM changed his plans to review our requirement and then do the job. Lee arranged for a qualified electrician to support him and then managed the work for us. We were so happy with Lee's willingness to help and professionalism that we have asked Lee to come back and quote on some bathroom work for us.
Recommended kitchen fitters in Gedney Hill, Spalding
Review Date:

11th February 2014
Summary:
Fit and equip kitchen worktops and cupboard cornice.
Comments:
The work was professionally carried out by pleasant tidy fitters. I would by happy to recommend these guys! An excellent job.
Review of kitchen and bathroom refurbishment in Peakirk, Peterborough
Review Date:

20th January 2014
Summary:
Replaced all the units, sink and worktops in my kitchen. Refurbished my bathroom and two en-suites. Lee also travelled to Guildford to renovate the en-suite in my son's flat.
Comments:
In all the years of using trades on my various properties, I have never met anyone with a work ethic like Lee. He is extremely conscientious and hard-working. The quality of his work is excellent and he is a lovely chap to deal with. I have always been happy with his work and pricing and would have no hesitation in recommending him to anyone.
Review of bathroom refurbishment in Newborough, Peterborough
Review Date:

16th January 2014
Summary:
A complete refurbishment of my bathroom, including new bath, shower, toilet, sink, vanity unit, tiles etc.
Comments:
During the project, I felt comfortable with having the work carried out while I was at work. I had to leave at 8am each morning and Lee and his team always arrived before 8 so their punctuality was excellent. I also had no qualms about leaving a key with them and when I returned in the evening, everything was clean and tidy - it acutally felt as though there was no work going on; disruption was minimal.
Lee and his team were professional, friendly, polite and they gave me the bathroom I wanted, which looks really lovely, and all at a competitive price. There were no issues throughout and I cannot fault them on anything. In fact I was so impressed, I took Lee's leaflet to work and put it on our noticeboard.
I would happily recommend LTM Installs to anyone.
Review of new bathroom and ensuite installation in Spalding
Review Date:

15th January 2014
Summary:
Complete refurbishment of bathroom and ensuite.
Comments:
I am a very picky person when it comes to attention to detail, and I had made Lee aware of this from the outset. He was not phased by this at all and gave me confidence that I would be more than happy with the result, which I was!
I initially had him in to do the ensuite and was so impressed, I had him back to do the main bathroom.
Lee is a professional, trustworthy, genuine, down to earth guy and nothing was too much trouble. He was always very careful to ensure all work areas were protected and kept clean and tidy. He also came back afterwards to fit my toilet roll holder and towel rail, as this required drilling through the tiles.
I am delighted with the results, the workmanship and service, and wouldn't hesitate to recommend him to anyone.
Review of bathroom installation in Glinton, Peterborough
Review Date:

14th January 2014
Summary:
Replaced two bathrooms in my property and did the same in several of my rental properties.
Comments:
Prior to meeting Lee, I had never encountered a tradesperson before who could make a project so hassel free. Lee provides the whole package and can be relied upon to sort absolutely everything - if something is not within his remit, he will get someone who can and I can depend on him entirely to get any job done.
Professional, punctual, excellent quality of work and a great 'nothing is too much trouble' attitude. I have already recommended him to others and will continue to do so.
×
Please register or sign in
To submit a review online, add a Member to your favourites or access this part of the website, you must register or sign in.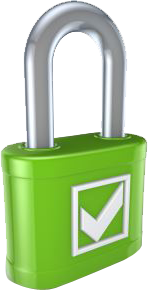 100% secure - we never share your email