Name:

Owen McManus

Phone:

01733 840972

Mobile:

07877 972469
Review of recommended pest controller in Eye, Peterborough
Review Date:

9th April 2021
Summary:
Dealing with rats in our garage.
Comments:
Owen is such a lovely man, so pleasant, helpful, offered great advice and was extremely good value for money.
He made four visits, his last one was today. He cleared up the entire area and also inspected our sewer rat flaps that were installed a few years ago, to ensure that they were still in good working order.
I now feel confident and reassured that the rats are finally gone.
I would highly recommend Owen to anyone who is in need of his services.
Review of recommended pest controller in Newborough, Peterborough
Review Date:

1st April 2021
Summary:
Treatment for carpet moths and fungas gnats in my home.
Comments:
Owen inspected and identified carpet moths in my home in July 2020. I noticed some damage to carpet and asked for help and advice. I had no idea those insects even existed until that time, but was horrified to find them. His work on that problem saved me a lot of costly damage. I live in a three storey house which is all carpeted! And follow-up advice has prevented any further problems. Very happy with his work on that.
Just a month ago, I asked Owen to identify and treat a type of infestation on all my houseplants (I have a lot). Again, Owen identified the problem quickly as Fungus gnats, and offered various methods of treatment. I was especially impressed that he didn't immediately go for a biological/insecticide approach, but a more natural treatment together with a type of pheromone sticky pad. I was amazed to find that in a short time the problem was under control. He's since followed up to ask me how things were going with that.
These aren't the sort of major rat/mouse health hazard sort of issues I know, but nevertheless are very annoying for someone who spends much time at home. Owen dealt with both problems with minimal interference to my work at home.
Owen is a friendly and knowledgeable chap. Respectful of people and of property. And I've found he will take time to discuss and understand the problem before taking any measures.
I wouldn't hesitate to use his services in the future for any pest problems.
Review of recommended pest control in Whittlesey, Peterborough
Review Date:

29th March 2021
Summary:
Comments:
I previously had an issue with rats under my shed. I had contacted another Pest Controller who put down poison and charged me a fortune for it. The issue was not fully resolved as rats once again were under the shed.
I contacted Owen and he provided a great service. Not only is he extremely down-to-earth, amiable and professional but I really liked the fact that he deals with erradication as humanely as possible. He explained how leaving rat poison causes suffering to the pests and this is not what he does - he set cage traps and returned daily to check them. He then took the live rats away to be dealt with humanely.
I always recommend Owen to others and will continue to do so.
Review of recommended pest controller in Peterborough
Review Date:

25th March 2021
Summary:
Dealing with an ant infestation.
Comments:
I had ants in both my house and in the garden. Owen dealt with the issue and although the problem of the ants in the house was resolved, my dogs kept digging and finding ant holes around the garden and so this required a bit more work.
Ultimately the ants are now gone and during the treatment, Owen was extremely considerate and ensured the safety of my dogs. He is such a lovely man and I would have no hesitation in recommending him to anyone who has an issue with any type of pest.
×
Please register or sign in
To submit a review online, add a Member to your favourites or access this part of the website, you must register or sign in.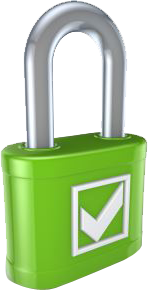 100% secure - we never share your email