Reviews of Brad's Window Cleaning
Name:

Bradley Meyer

Mobile:

07480 243292
Review of recommended window cleaner in Peterborough
Review Date:

2nd December 2020
Summary:
Cleaned the windows of my semi-detached property.
Comments:
Bradley did an excellent job on my windows and I was really pleased with the results. I have already asked him back to do them on a regular basis.
He is a very kind person and was a pleasure to deal with.
I would have no hesitation in recommending him to anyone.
Review of recommended window cleaner in Peterborough
Review Date:

11th February 2020
Summary:
Regular clean of my windows.
Comments:
Brad is very reliable and professional. He always emails me the day before he is due to arrive so that I can leave the gate open for him. He has all his own cleaning appliances and therefore just gets on with the job with no disturbance to me.
I feel comfortable with having him on my property and he even cleans the square of glass above my door - it is not classed as a 'window' therefore this gesture is very much appreciated!
Reasonable price for a great professional service. I have already recommended Brad to other people and will continue to do so.
Review of recommended window cleaning in Oundle
Review Date:

7th January 2020
Summary:
Regular monthly cleaning of windows in a detached two-storey house.
Comments:
We previously had a different window cleaner and we felt that he never did a really good job. Since using Brad, we can see a huge difference in the quality of work and are really happy we found him. He turns up on time and if we are not there, we leave the side gate open for him. He does the job and ensures the gate is closed afterwards.
Brad has a very professional set-up and this gives me peace of mind. His service is great value for money and his communication is excellent. I love the fact that his bill is sent via email from his accounts system which adds to his professionalism.
We are really happy customers and would definitely recommend Brad to others; in fact we have already recommended him to friends.
×
Please register or sign in
To submit a review online, add a Member to your favourites or access this part of the website, you must register or sign in.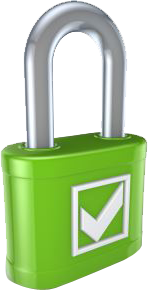 100% secure - we never share your email