Reviews of Affordable Floorings
Name:

Sean Wesley

Phone:

01733 380884

Mobile:

07717 052065
Review of work in Woodnewton, Peterborough
Review Date:

4th December 2019
Summary:
Lifted staircarpet to enable painting, and replaced same after work completed
Comments:
Efficient and a first class job.
Review of recommended floor fitter in Werrington, Peterborough
Review Date:

29th November 2019
Summary:
New laminate flooring in dining room, hall & lounge following a wall being removed.
Comments:
We chose Sean from the reviews we had read both on Facebook and Safe Local Trades and we were not disappointed.
He and Gemma make a great team. From the original visit to provide us with a quote, Sean was able to offer excellent advice as to the best product for our situation. They turned up when they said they would, they worked extremely hard and cleared up meticulously when they had finished. They were also very helpful working in conjunction with our builder.
We are thrilled with the result and would certainly recommend them.
Many thanks.
Review of recommended carpet specialist in Woodston, Peterborough
Review Date:

1st October 2019
Summary:
Carpets to two upstairs bedrooms, stairs and landing.
Comments:
Great quality carpet and fitting, we would have absolutely no hesitation in asking Sean back again!
Couldn't wish for better value for money, punctuality or general customer service.
Review of recommended carpet and other flooring fitter in Peterborough
Review Date:

20th August 2019
Summary:
Fitted out my previous house with carpet and other flooring, my current house and my colleagues house too.
Comments:
The first time I used Sean was many years ago when we asked him to lay some lino in a bathroom. The finish in the cut was absolutely perfect and therefore I asked him back to carry out some carpet fitting and have used him, and recommended him, ever since.
Sean takes immense pride in his work and does everything he says he will. He is professional, honest and a genuine nice guy. When he has carried out the work, I have left a key out for him as I trust him implicitly. He always clears up and takes away all surplus so that when a room is finished, it is spotless.
Highly recommended; I would never use anyone else.
Review of recommended carpet fitter in Ailsworth, Peterborough
Review Date:

15th July 2019
Summary:
Carpet replacement thoughout the house.
Comments:
I moved into a new house 10 years ago and the original carpets that were there were of a very poor quality and became threadbare quite quickly - all eventually needed replacing.
Over a period of time, Sean has now replaced all the carpets in my house and did a fantastic job each time. Every room was left immaculate, with great quality carpets.
Sean ticks all the right boxes. He knows his products well, is a real grafter and just gets on with the job. Great communication - if he is running late he always keeps the customer informed.
One time I went away on holiday for two weeks and happily left the key to my house with him. On my return, the hall, stairs and landing were completed and looked fabulous. 100% trustworthy, a real lovely honest man.
I also recommended Sean to my MD at work and he replaced all the vinyl flooring at the premises. Following that, several members of staff have also used him and all have been equally impressed.
I have no hesitation in recommending Sean. I wish all the much-deserved success in the world for him and he is the perfect candidate for membership to Safe Local Trades.
Review of recommended carpet and floor fitter in Peterborough
Review Date:

24th June 2019
Summary:
New carpet fitted on my stairs and landing. Sean also fitted a new carpet in my yacht.
Comments:
Both jobs were quite tricky - the yacht had so many angles and my house is old with lots of nooks and crannies; however, this did not phase Sean and the two jobs were immaculately completed.
Sean is extremely passionate, conscientious and takes great pride in all of his work. He is a perfectionist and it clearly shows in the high standard of work he delivers. A true professional.
I always recommend him to everyone, with 100% confidence that he will do a great job; and he does. His reputation precedes him.
×
Please register or sign in
To submit a review online, add a Member to your favourites or access this part of the website, you must register or sign in.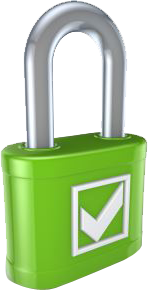 100% secure - we never share your email